Delivery Information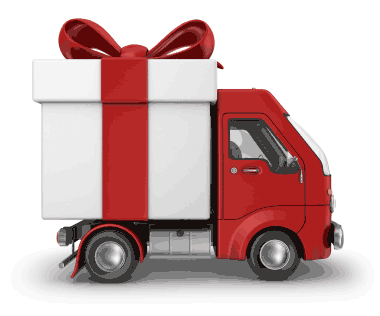 UK Delivery
Postage and packing in the UK are free of charge on all orders over £25.00. Orders below this amount will cost £3.50. Standard delivery is 5 to 7 days.
Next Day Delivery is available on request. Please call us on 0115 9813834 to make sure your required items are available and are able to be added to a next day service. Next day delivery charges may vary depending on size of required items. Please call for more details.
For orders containing floats, please state in the delivery information box at checkout if you require certain tip colour and/or quantities.
European Delivery
For all European countries (France, Denmark, Spain, Holland, Germany, etc.) the shipping cost will be worked out depending upon weight & size. We aim to charge the shipping at cost price.
Small parcels up to 2kg will be sent by Royal Mail and sometimes only costs a few pounds. For smaller orders where no shipping cost is shown at the checkout, we will advise the postage cost after we have packed the order. This allows us to provide the cheapest available shipping cost and not charge in excess of what it costs ourselves. We believe this to be the fairest way for our customers.
For heavier orders, we can send items up to 31kg and under 1.5 metres in length at specially arranged rates that start at £16.00, depending on the destination country. As a guide, please see the table below that shows the cost of shipping these heavier packages to different European countries.
For very large or orders over 1.5m in length, there may be an extra shipping cost of which we will advise you after the order is placed, although we always attempt to avoid this where possible.
If you require a shipping quotation before placing your order please contact us with a list of items and we will reply to you as quickly as we can.
| | | |
| --- | --- | --- |
| Pricing Zone | Countries | Price per parcel (up to 31kg) |
| 1 | Belgium, France, Germany, Luxembourg, Netherlands | £16 |
| 2 | Andorra, Austria, Denmark, Finland, Italy, Monaco, Portugal, Spain, | £21 |
| 3 | Bosnia & Herzegovina, Bulgaria, Croatia, Czech Rep., Estonia, Greece, Hungary, Sardinia/Sicily, San Marino, Latvia, Liechtenstein, Norway, Poland, Slovak Rep., Slovenia, Switzerland, Sweden | £31 |
Please get in touch with us for any European countries not listed.
Please contact us first with your requirements and we will email you the cost of the shipping once we have evaluated your order. Please allow 7 to 10 days for delivery although, when sent by carrier, delivery could be the next working day.
Rest of the world
Please contact us.
PARCELFORCE/EMS PRICES SEPTEMBER 2013
RUSSIA, UKRAINE, NON EU COUNTRIES
| | | |
| --- | --- | --- |
| Weight (kg) | Zone 9 Non E.U GlobalPriorityTracked | Zone 9 Non E.UGlobal Value |
| 3 | £56.46 | £41.76 |
| 4 | £60.90 | £45.72 |
| 5 | £65.34 | £49.68 |
| 10 | £78.54 | £70.80 |
| 15 | £94.74 | £84.48 |
| 20 | £105.54 | £95.28 |
| 25 | £116.34 | NA |
| 30 | £127.14 | NA |
| | | |
| 1 to 2kg | £16.00 | Signed for with Royal Mail (not tracked) |