MAP Meat Cutters and Spare Blades
MAP Meat Cutters and Spare Blades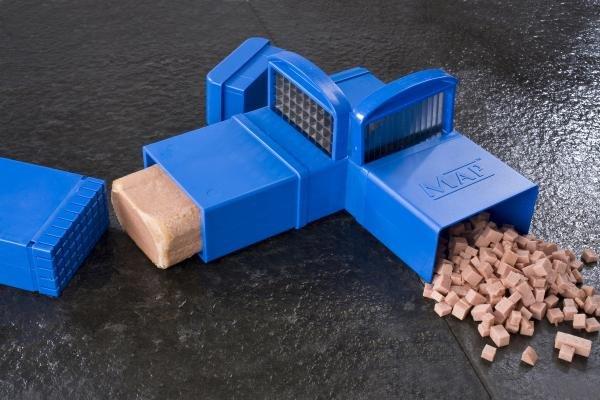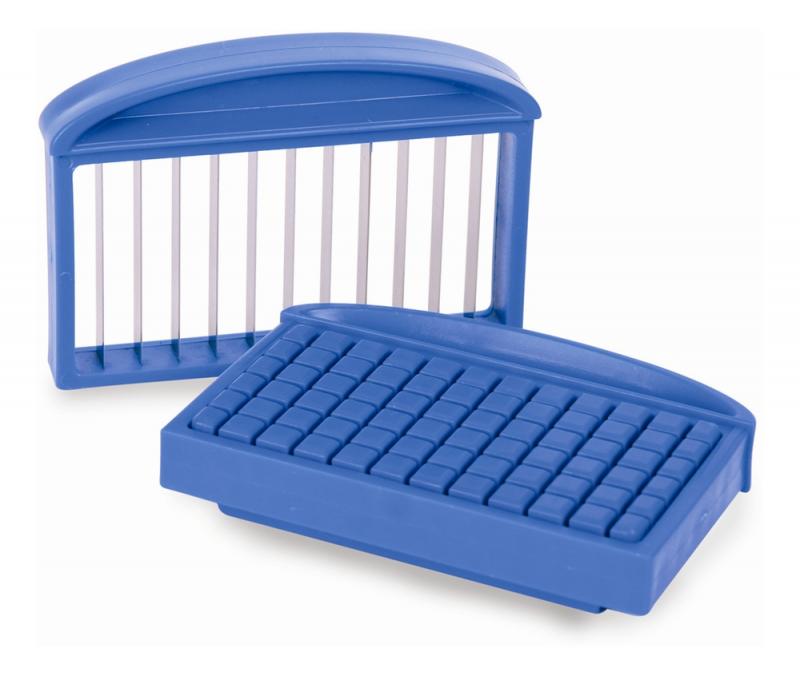 Modern meat cutter with interchangeable blades including new 5mm and 7mm options.
Product Description
Fans of fishing with cubed meat should be hugely impressed with the new cutter that can slice through any sized can of luncheon meat cleanly and quickly in seconds. MAP has spent the past two years developing this new-style cutter and it has been designed to produce perfectly formed cubes of either 4mm 6mm 8mm or 10mm meat simply by inserting unique interchangeable cutting blades into the cutter's main frame. They have now also introduced blades in 5mm and 7mm options too!
MAP has chosen to use extra-strong cutting blades on its Meat Cutter rather than the traditional wire because the blades will not loosen or break prolonging the life of the device and helping it to slice through even the toughest meats. The tough and robust ABS plastic formed MAP cutter also features an innovatively designed plunger handle that has interchangeable pre-formed plastic heads to match each of the different sized blades. These fit all the way through the metal grid enabling you to push the meat completely through the cutters to give you a clean cut every time even when using tougher meats such as chopped ham and pork.
"This really is the best meat cutter on the market " said MAP's Mike Robinson. "Because the cutting blades are fitted securely inside cassette-style units you're not going to damage or snap them off unlike other cutters. "We've put a lot of time into this one and the results speak for themselves."Another great feature is the cutter's use of a free-standing sliding bait chute which rules out the need to balance a cutter precariously on top of a baitbox. Click on the bait chute place it inside a baitbox push the meat through on the final cut and the cubes are collected in the baitbox with no hassle. There are a few other nice touches which make this the best meat cutter on the market. These include a small removable plastic end cap that prevents the meat from falling out of the cutter after the first cut has been made. This end cap can also be used to keep spare blades safely inside the main body when the cutter is not in use. Because the cutter is completely dishwasher friendly its shouldn't ever get 'gunked-up' and will provide you with years of trouble-free use.