Preston Innovations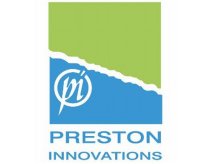 We are a Preston Fishing main dealer and can offer a full range of Preston Innovations products at great prices! A small selection of our stock is shown below, but you'll also find lots of other Preston Innovations items listed in the appropriate sections of our website.
Wir sind ein Preston Innovations Haupthändler und kann eine vollständige Palette von Preston Innovations Produkte zu günstigen Preisen anzubieten! Eine kleine Auswahl unserer Aktie ist unten dargestellt, aber Sie finden auch viele andere Preston Innovations Elemente in den entsprechenden Abschnitten unserer Website.
Für eine schnelle, kostengünstige Lieferung zu zitieren, E-Mail tim.aplin@ntlbusiness.com
Мы основным поставщиком Preston Innovations и может предложить полный ассортимент продукции Preston Innovations по большим ценам!Небольшая подборка нашем складе будет показано ниже, но вы также найдете много других предметов, Preston Innovations, перечисленных в соответствующих разделах нашего сайта.
Для организации быстрой доставки по низкой цене пишите на адрес электронной почты: tim.aplin@ntlbusiness.com
Nous sommes un marchand principal Preston Innovations et pouvons offrir une gamme complète de produits à des prix Preston Innovations! Une petite sélection de notre stock est indiqué ci-dessous, mais vous trouverez également beaucoup d'autres articles Preston Innovations énumérées dans les sections appropriées de notre site.
Pour un rapide, devis frais de port bas, email tim.aplin@ntlbusiness.com
Siamo un concessionario principale Preston Innovations e in grado di offrire una gamma completa di prodotti Preston Innovations a prezzi ottimi! Una piccola selezione della nostra azione è riportato di seguito, ma troverete anche un sacco di altri elementi Preston Innovations indicati nelle apposite sezioni del nostro sito.
Per un rapido, citazione a basso costo di spedizione, e-mail tim.aplin@ntlbusiness.com
The height has been tested thoroughly and we ultimately developed the perfect size to comfortably fit up multiple pole rollers, and any other accessories, if required.

A range of redesigned rig tools, all made from floating plastic.

Ultra fine high performance silicone tube. Will fit the finest wire and carbon pole stems. Final stocks - only 0.40mm now available.

Essential pieces of equipment that allow you to position a rod rest exactly at the right position or angle, when on a feeder arm or box or Korum Accessory Chair attachment.

Preston Innovations PR36 Eyed Barbless Hooks are ideal to use for hair rigging on commercial fisheries for all manner of species including bream carp tench and barbel.

An eyed hook with out-turned eye. Same pattern as the PR36 but with a stronger wire to suit all match carping situations. Ideal for hair-rigging.

This range includes various baiting needles as well as a bait drill - quality tools and all at very competitive prices.

These quality swivels are ideal for making a link between mainline and hook lengths, and for reducing line twist.

These packs of silicone tubing for stick floats contain eight sizes of high performance, fine diameter tube in various colours.

These new loaded straight wagglers are ideal for a whole host of fishing situations from catching carp in summer or fishing for shy-biting roach and bream in winter.

These excellent bait tubs have internal measuring marks. They work well individually or as a modular unit with bait waiters. The range includes a 0.5 pint pellet tub and a 1 pint tub.

These Inserts are for fitting Off Box accessories to alternative leg systems. Various options available. NOT compatible with OffBox Pro.

STOTZ comes in clever individual flip-top boxes that can also be bought in sets contained in a handy dispenser case. Also available in a non-toxic version.

Accurately calibrated for consistent weight and made from 100% lead. Has a well-formed, central cut groove, which makes positioning them on both large and thin diameter lines quick and easy.

Made from ultra strong moulded plastic, these large connectors are designed for Hollo and large solid elastics.

Quick and easy to use, captive hairstops are suitable for a wide variety of baits in many different fishing situations.

Specifically designed for distance casting. The lead is bottom mounted which improves accuracy in crosswinds.

High quality, super strong Latex Bait Bands available in 3 sizes. Can be used for a multitude of different hookbaits - pellets, Band'ums, casters, maggots, etc.

This sleeve fits securely over the Feeder Link Swivels, helping to prevent tangles and making the rig a lot neater.

A new concept in Feeder design, these feeders can essentially be fished the same as a conventional meshed feeder but at extreme range. Each type is available in three body sizes in a variety of different weights.

The MCM-B is perfect for commercial bagging, featuring a circle design to help eliminate fish loss. The PTFE coating significantly aids hook durability and anti-glare which ultimately helps you catch more fish.

The longer shank makes the N10 perfect for smaller species like roach, perch and skimmers. Suited ideally to smaller baits too, like maggots, bloodworm, pinkies, casters, etc.

The N20 is the perfect feeder bagging hook. The wide gape and straight point makes it perfect for baits like maggots, corn and worm.

The super sharp point and nickel black finish are two key features, along with the optimum shape. This shape and wire thickness is perfect for fishing with baits like worms, maggots and corn.

The N40 is ideal for a wide range of pole fishing situations. The thinner wire and wide gape makes it the perfect shape for baits like worms, maggots, casters, pinkies.

The N50 is the heaviest hook in our Natural series. This thick wire gauge hook is perfectly suited to tackling big powerful fish.

The white and blue colour scheme makes these bait tubs look extremely smart on the bank, but with the added benefit of helping to keep your bait cool in hot conditions.

Available in three sizes, these swivels are extremely high quality and perfect to help eliminate line spin.

These swivels are an ideal way of attaching pellet wagglers and conventional style wagglers, they enable you to change your float in seconds.

Available in Standard, Extending and as spares, each Gripper Roost features a unique design where the inner arms collapse inside preventing any unwanted snagging of the line.

The SFL-B runs along the same shape as our popular GPM-B Spade End hook. However, it features a slightly thinner wire gauge that makes it perfect for both commercial and natural venue silverfish.

The XSH-B Spade End Barbless hook is the ultimate commercial pole bagging hook. It's mega strong and up to the rigorous demands powerful fish put hooks under.

Perfect for securely locking pellet wagglers to your mainline without the need for shot, which can often damage the line resulting in lost fish.

Manufactured from high grade TPE, these super flexible bands are purpose designed to stretch and grip your hookbait, ensuring your bait stays on every cast.

Helps to pin down the line behind your feeder when fishing up to islands and far bank features, reducing line bites. Can be added and removed when necessary without having to break down your rig.

These handy link swivels are suitable for quickly changing terminal tackle items, such as feeders, leads and floats.

Made from a soft dense alloy that is accurately calibrated for consistent weight.

All round wide gape hook patterns that are perfect for a wide array of commercial fishing situations.

The KKM hooks are the ultimate hair rigging hook. Based on Preston's original PR36, the KKM has taken them to a whole new level!