Leeda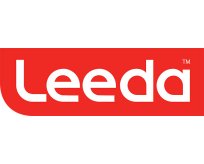 Made from a mix of man made fibres and stainless steel; a great help in reducing accidental injury when handling your catch.

The Deeper Smart Sonar Fish Finder is a first of its kind - a portable, wireless fish finder specially designed for amateur and professional fishermen.

Ideal for anyone getting serious about smart sonar fishing, the Deeper Smart Sonar Pro transmits incredibly detailed data and has a huge operating range, all thanks to its inbuilt wifi.