Tri Cast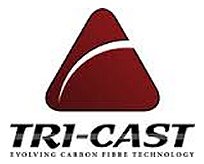 If you need spare tips for this rod, it is important that you get the correct ones since not all Tri-Cast tips are interchangeable. Choose from 3 glass push-over tips of differing sensitivities.

These handles are made using Tri-Cast`s super strength XRS (Xtra Reinforced System) manufacturing technology as seen in their respected rod and pole ranges. They come complete with double reinforced over wraps as well as brass fittings and pins throughout as standard.

The best margin pole that Tri-Cast have ever made, designed to fish up to 13m without compromise. Also perfect for general commercial fishing where you don't need a longer pole.