Daiwa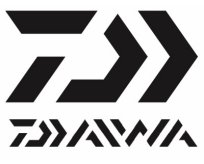 We are a Daiwa main dealer and can offer a full range of Daiwa products at great prices! A small selection of our stock is shown below, but you'll also find lots of other Daiwa items listed in the appropriate sections of our website.
Wir sind ein Daiwa Haupthändler und kann eine vollständige Palette von Daiwa Produkte zu günstigen Preisen anzubieten! Eine kleine Auswahl unserer Aktie ist unten dargestellt, aber Sie finden auch viele andere Daiwa Elemente in den entsprechenden Abschnitten unserer Website.
Für eine schnelle, kostengünstige Lieferung zu zitieren, E-Mail tim.aplin@ntlbusiness.com
Мы основным поставщиком Daiwa и может предложить полный ассортимент продукции Daiwa по большим ценам!Небольшая подборка нашем складе будет показано ниже, но вы также найдете много других предметов, Daiwa, перечисленных в соответствующих разделах нашего сайта.
Для организации быстрой доставки по низкой цене пишите на адрес электронной почты: tim.aplin@ntlbusiness.com
Nous sommes un marchand principal Daiwa et pouvons offrir une gamme complète de produits à des prix Daiwa! Une petite sélection de notre stock est indiqué ci-dessous, mais vous trouverez également beaucoup d'autres articles Daiwa énumérées dans les sections appropriées de notre site.
Pour un rapide, devis frais de port bas, email tim.aplin@ntlbusiness.com
Siamo un concessionario principale Daiwa e in grado di offrire una gamma completa di prodotti Daiwa a prezzi ottimi! Una piccola selezione della nostra azione è riportato di seguito, ma troverete anche un sacco di altri elementi Daiwa indicati nelle apposite sezioni del nostro sito.
Per un rapido, citazione a basso costo di spedizione, e-mail tim.aplin@ntlbusiness.com
The single pneumatic tyre on the Barrowplat gives smooth running, whilst the four extendable legs are all fitted with mud feet.

The E-Sox Revolver Spin Trace is 35cm (14") and ideal for lighter lure fishing for pike, zander and perch.

These Daiwa Pellet Wagglers are made from Balsa throughout for maximum lightness and buoyancy. Two types are available loaded or unloaded in 3 sizes each.

This float has a foam body, fibre glass stem with a 2.0mm hollow tip.

This float features a foam body, wire stem and a fine1.2mm hollow tip for sensitivity, whilst still making it easily visible at distance.

Inline body function, with a fibre bristle and wire stem. Available in a range of 8 different sizes, from 0.5g through to 3g.

This is a versatile float that will fish well in rough conditions. Perfect in stillwaters and moving rivers.

A super-fine but strong spade end hook that delivers the ultimate bait presentation. Perfect silverfish hook for squatt, pinkies, punch, bloodworm, etc.

This fine wire barbless pattern is 25% stronger than the Gama Green hooks, offering the perfect balance between strength and finesse.

Match your connector to your hydro. Comes supplied with the 2 connectors and 2 matching puller beads.

Using pure 'virgin' PTFE, this selection of nose cones and bushes will transform your pole's performance.

Pre-tied rigs offering an excellent and convenient option, featuring Daiwa's unique SaqSas hooks.

Ideal for storing ready tied hooks and made up hooklengths.

Created using World and European Champion knowledge to suit the angler who is seeking 'out of the bag' fishing solutions for today's popular fishing techniques.

Manufactured to the same strict quality standards as its famous counterpart. Sensor Clear monofil is both highly durable and resistant to abrasive textures.

These are a deadly option for the feeder or float. Easily applied either by bayonet or band; available in two sizes per tub.

These Wagglers have 4 interchangeable tips and load discs to fine tune the shotting. Larger model has 3 flight vanes built into the peacock body below the tip.

Based on the existing Daiwa Pellet Waggler but benefit from having 3 different coloured interchangeable tips - red, black & yellow. Also has four flight vanes built into the body just below the tip.

Innovative fishing float with a split body designed for fishing up in the water. Flies straight like a bullet but sits table in choppy conditions.

This is the most durable and abrasion resistant line Daiwa have ever created. Multiple times tougher than most the ST also has an ultra low memory.

Designed for finger protection during powerful casting, such as when spodding.

Designed for surface fishing across weed and close to cover. The concave face of the frog 'pops' the water.

This needle nose oiler is perfect for applying to small moving parts and in awkward locations. Regular use will increase the performance and life time of the reel.

Keep your reels maintained and lasting longer with this innovative reel greaser from Daiwa.

Makes creating great pellets for The Method quick, easy and consistent. Includes 75ml bottle of booster liquid as well as pellets.

Supple yet durable it is the high strength under tension that makes TDR Competition Rig Line stand out. Made in Japan it has a perfectly consistent diameter and knots brilliantly.

Premium, small cutters for steel wires and thick mono lines. The Teflon coating reduces the danger of corrosion.

Spare tips to fit Daiwa Yank N Bank and D Carp Feeder rods. Please see the separate page for other Daiwa spare tips.

Lightweight, extendable bank sticks that are ideal in conjunction with the Black Widow buzzer bars.

Offering a reduced diameter and higher abrasion resistance, Daiwa`s Hyper Sensor is suitably named. Also now available in Gunmetal colour.

The extra layered mesh and padded rim make these pole socks perfect for fast and convenient pole section location.

Ideal in size for keeping stashed in a tackle bag or carryall, this handy towel also features a clip for hooking onto your belt.

Highly regarded in UK match circles as one of the best all time monofils. Excellent for both highly pressured fisheries and high catch rate venues.

Strong, durable, well made clearview tackle boxes with four easy open clips and a watertight seal to hold all manner of predatory lures & tackle.

Three different angled accessory arms that feature ripple EVA tubing for resting rods and pole sections.

This range of luggage demonstrates Daiwa`s attention to detail and excellent build quality with holdalls, carryalls, reel cases and groundbait bowls to choose from.

Daiwa TDR Reel Line is strong and robust and will cope with most situations from accurate canal work to carp bagging.

Befitting the AIR name this collection offers a superb combination of function, look and choice. Available in two colour choices.

Developed specifically for Hydrolastic, this lubricant features enhance silicon technology. Provides improved elastic travel to deliver consistent stretch and smooth fish control.