Savage Gear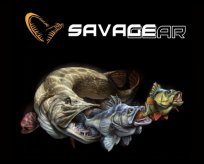 Savage Gear is the first to combine 3D scanning and modelling in the quest to produce the perfect lure in appearance and swimming action.

A slow sinking lure that produces a real S-curve swimming action and can be fished very slow.

A super versatile Real Eel imitation loaded with innovative features! Simple yet clever design, ensures superb results with any predator that will go for an eel or lamprey!