Dinsmores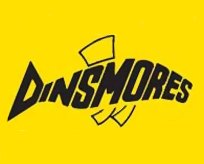 Ever have problems shipping paste out when pole fishing - frustrated with the paste dropping off the hook? Problem solved.....

These shot are black in colour and can be squeezed with fingers to close them onto the line. The dispenser contains SSG, AA, BB, No1, No4, No6, and No8 shot.

This large shot dispenser contains virtually all the sizes most anglers are ever likely to need on the bankside: No.8, 6, 4, 1, BB, AB, AAA and SSG.