Gardner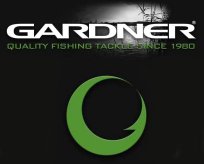 Use this clever device to remove the damaging line twist that builds up on your reel line over time. Available in 3 sizes.

Developed to offer optimum stickiness, making it easy to use whatever the temperature. Sets firmly when submerged in water.

Next generation premium co-polymer monofilament, perfect for almost any fresh water use; from waggler & feeder fishing right through to specimen hunting.

The spiked design of the Deluxe Weed Rake is best used to clean up spots and for dragging up low lying weed and debris.

Made with a unique high grade copolymer formula using cutting edge manufacturing processes to give the line reduced stretch and a crisp feel without compromising the other key characteristics.

The lightweight design and stitched in handles make this the perfect weigh sling/mat combo for the specialist angler.