Gardner ATT Bite Alarms and Receivers
Gardner ATT Bite Alarms and Receivers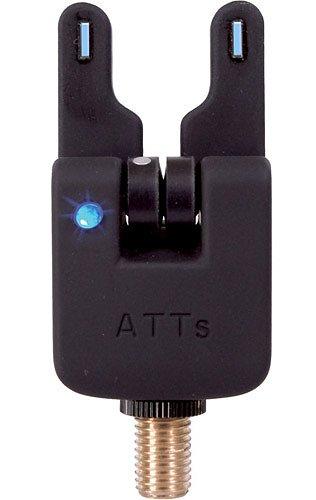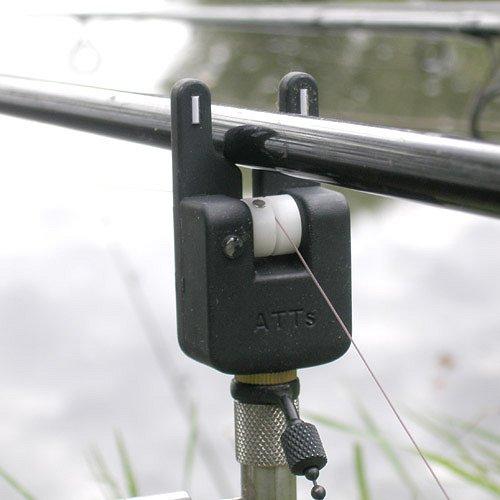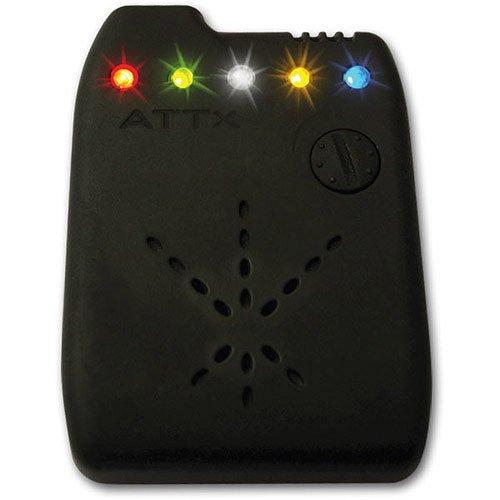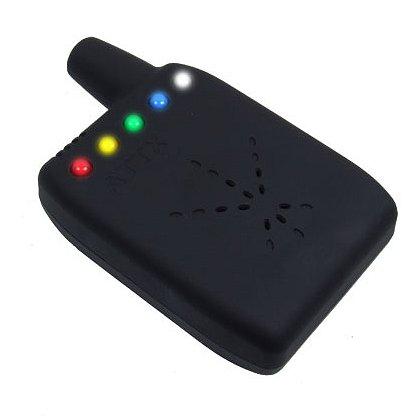 Product Description
Rubberised finish - soft touch non-reflective rubberised finish for total rod protection.

Built-In Transmitter - Compatible with the ATTx V2 Receiver (only) - the alarms must be programmed into an ATTx V2 receiver, which provides all the audible and vibratory indication.

No buttons or knobs for increased reliability - put your rod on it and it's ready to use.

"Intelligent" Protective Hard Case as Standard - this also acts as the ON/OFF switch for your ATTs, disabling the battery when fitted - remove the Hard Case to turn the ATTs ON.

100% Watertight...and we mean 100%! The absence of buttons, jack-plug sockets and speakers reduces the risk of water ingress and electronics damage.

High 'Ears' - to prevent lateral rod movement and reduce the risk of a rod being pulled off the alarm on vicious takes.

Unique 'False Beep' System - the ATTs introduces a bite detection system that will not cause false beeping like other roller wheel alarms do. (Patented)

Digital Circuitry - the ATTs alarm comes with a high standard of digital circuitry and FM Radio for total reliabilty and performance.

Low Battery Warning System - signals the ATTx receiver which will beep to warn the user of a low battery state on any ATTs head.

Full 2-year Gardner/ATT Warranty - as with the V2 ATTx System and other recently-released ATT products.

Multi-coloured user-changeable 2, 4 or 6 magnet roller wheels are available separately - with the 2 magnet wheel the receiver beeps once per 1cm of line movement. With the 4 magnet wheel the receiver beeps once per 0.5cm of line movement. The 6 magnet wheel is ultra-sensitive and beeps once per 0.33cm of line movement. The ATTs is supplied with a Black 2 magnet wheel as standard.

Betalight Slot on each ear - dedicated ATTs Tritium Max Betalights are sold separately.

Brass Fittings - fixing bolt and nut; will not corrode.

Ultra-compact and lightweight - with dimensions of 34mm x 21mm x 63mm it is easily the smallest alarm available on the market.

Supplied already fitted with a Free Test Battery as standard.

Available in 7 different LED Colours - Blue, White, Red, Green, Orange, Yellow and Purple. The ATTx Receiver is also available with all these LED options.

Height = 61mm, Width = 33mm, Depth = 21mm.
V2 ATTx Receiver
Key feature include 5 tune-able channels, tone control, volume control, vibrate on/off and excellent range.
Single colour LED options include all Blue, red, purple, green, yellow, orange, white.
The V2 ATTx receiver only requires a single AA battery (battery not included) and in use this single battery will last up to 6 months of regular angling.
V2 ATTx Deluxe Receiver
The Deluxe Receiver now features an in-built stub aerial that gives the receiver extra range and it now uses 2 AA batteries. This small change means that