GURU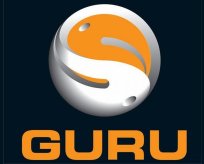 We are a Guru main dealer and can offer a full range of Guru products at great prices! A small selection of our stock is shown below, but you'll also find lots of other Guru items listed in the appropriate sections of our website.
Wir sind ein Guru Haupthändler und kann eine vollständige Palette von Guru Produkte zu günstigen Preisen anzubieten! Eine kleine Auswahl unserer Aktie ist unten dargestellt, aber Sie finden auch viele andere Guru Elemente in den entsprechenden Abschnitten unserer Website.
Für eine schnelle, kostengünstige Lieferung zu zitieren, E-Mailtim.aplin@ntlbusiness.com
Мы основным поставщиком Guru и может предложить полный ассортимент продукции Guru по большим ценам!Небольшая подборка нашем складе будет показано ниже, но вы также найдете много других предметов, Guru, перечисленных в соответствующих разделах нашего сайта.
Для организации быстрой доставки по низкой цене пишите на адрес электронной почты: tim.aplin@ntlbusiness.com
Nous sommes un marchand principal Guru et pouvons offrir une gamme complète de produits à des prix Guru! Une petite sélection de notre stock est indiqué ci-dessous, mais vous trouverez également beaucoup d'autres articles Guru énumérées dans les sections appropriées de notre site.
Pour un rapide, devis frais de port bas, email tim.aplin@ntlbusiness.com
Siamo un concessionario principale Guru e in grado di offrire una gamma completa di prodotti Guru a prezzi ottimi! Una piccola selezione della nostra azione è riportato di seguito, ma troverete anche un sacco di altri elementi Guru indicati nelle apposite sezioni del nostro sito.
Per un rapido, citazione a basso costo di spedizione, e-mail tim.aplin@ntlbusiness.com
Designed to be used with a variety of baits including groundbait, pellets, meat, worms, etc. Available in 4 sizes.

Guru range with LWG standing for `Light Wide Gape`. They are designed for pole, bomb, feeder or waggler and are the ultimate all-round hook! The eyed version is ideal for hair rigging. Size: 12-20

Guru range with LWG standing for 'Light Wide Gape'. They are designed for pole, bomb, feederor wagger and are the ultimate all-round hook. Size: 12-20

A barbless eyed hook perfect for feeder, waggler and heavy pole fishing.

Micro-barbed, specialist feeder hooks. Spade end. 10 hooks per packet.

The new Guru Pellet Waggler hooks have been designed for waggler and feeder fishing on commercial fisheries.

The SpeedStop system allows rapid mounting of drilled pellets, soft pellets, corn, luncheon meat, boilies, worms, etc onto the hair rig.

Designed for hit-and-hold margin fishing on the pole. Extra wide gape and long, durable point for a great hook hold.

The word Kaizen is Japanese for 'improvement' or 'change for the better' and, just as the name implies, these hooks have been designed using the latest improvements in technology.

Super LWG Hooks are coated in PTFE for improved strength and performance. 10 hooks per pack.

PTFE version of the mega popular MWG hook plus all the original successful features in a wide range of sizes.

Spade end, PTFE coated super sharp barbless hooks specially suited to F1 maggot fishing but can also turn their hand to a variety of baits & venues.

Featuring an oversized spade end, PTFE coated with a beaked point these cracking new hooks from Guru are an excellent choice for the commercial water angler.

A new range of bait boxes with three sizes available: 1 pint, 2.2 pint, and 3.3 pint. There is also a 1 pint solid lid version for pellets, corn etc.

Although originally developed for soaking pellets, these strainers are sure to have a whole range of other uses, too!

A conventional non-elasticated in-line feeder, for use with a GURU size 11 Rig System swivel.

Hair stops in three different colours, to match the stop to the bait being used. The gradually tapered design allows for easy location in the smallest of hair loops.

Guru Bait Bayonets make changing tough boilie or artificial hook baits quicker than ever! The simple, twisted metal spike with a ring on the end allows you to tie it to a hair rig. Simply push the bayonet into the boilie, right up to the eye.

An in-line version of the GURU Method Feeder for use with a GURU size 11 Rig System swivel. Mini sizes also now available.

Designed for a variety of applications, from feeder fishing to waggler rigs, these stops won't slip, even on low-diameter lines.

For use with the X-SAFE elastic system. This tail rubber fits over the GURU Clip for a secure & streamlined quick change attachment.

Quality ultra-fine rig tubing in 1.5m lengths for perfect presentation. Use when hair rigging baits to trap the hair against the hook shank.

One size fits all, the perfect swivel for use with all GURU In-line feeders and Micro Lead Clips.

Allows the quick change set up of any feeder, straight lead or waggler rig.

Small tapered rubbers to give a neat and streamlined finish to any Guru in-line feeder set up.

Features a fine needle with a gate latch mechanism. Use for threading PVA bags and sticks onto hooklengths.

Made from non-toxic material. Anti-roll shape means that even on sloping lake beds your rig will stay where it lands.

Available in a range of sizes from 8 to 12. The handy-sized 15g containers offer superb value for money.

The Guru design team have kept the shape and design similar but made huge improvements to the strength and usability. The feeders are almost indestructible, with a weight forward design to boost casting distance and accuracy.

These are the perfect mainline to float attachment. They incorporate a micro swivel so that the adaptor can be used with the smallest of line stops.

This latest range of inline Hybrid Pellet feeders from Guru are available in three sizes: Small 30g, Medium 35g and Large 40g.

Micro shot in cube form, creating a very durable, super soft, line friendly shot. Can be placed on even the thickest diameter lines, sliding easily without damaging the line.

Has a concealed barb and fine tapered point that help to minimise damage to small delicate hook baits. The bright colour makes the item easy to find if dropped.

Cage swimfeeders with a modern twist, aimed at the river feeder specialist. Whether you are after barbel or chub, these are bound to please.

4 NEW SIZES! Just as their name suggests, these are a combination of a method feeder, banjo feeder and a pellet feeder, but with added holes on the bottom and side to help push the bait out.

The most advanced method feeder design available, featuring the unique GURU X-Safe (safe elastic) system.

Ready to use hair rigs tied to perfection, each hook size having a different hair length to ensure the perfect bait to hook ratio.

Ready rigs tied with Guru's tiny Bait Bayonets, twisted metal spikes allowing quick attachment to boilies and artificial baits. Size: 10-16