Dave Harrell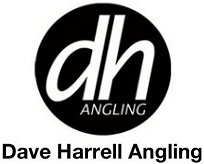 Perfect float for fast flowing shallow water where buoyancy and visibility are important. Can be used with a bulk shot or strung out shotting pattern.

Shouldered stick floats are popular with anglers all over the UK and this range will cover a lot of different situations and depths.

This unique float has been developed for stillwaters and slow moving rivers. The crosshead insert makes it easy to see but ultra sensitive.

On days when Insert Peacock Wagglers are a little too sensitive for a situation you might find these thicker Dave Harrell designs useful.

Ideal in deeper water and for coping with difficult downstream wind. Also excellent in stillwaters when you need a buoyant top but more length than traditional pellet wagglers.

This pattern features the same body shape as the popular DH11 but with a carbon stem and differing length, thicker hollow bristles.

This is the float to use when you need more buoyancy in the tip of the float and takes over where the insert waggler leaves off - can be used on rivers or stillwaters.

A silver fish pattern with 1.5mm hollow bristles and more condensed bodies plus longer stems than the DH14, perfect for use in depths up to 8ft with a strung out light-shotting pattern.

Unique stick floats that feature short, colour impregnated hollow inserts instead of being painted, making them much easier to see whenever there is sunlight on the water.

A totally unique design that features a shouldered top and a heavy 2.4mm aluminium stem, which gives the float significantly more weight than any previous designs.

This design has a dome top but also features a heavy 2.4mm aluminium stem. It's the pattern to go for when you need more visibility than the shouldered No1 version.

A pattern designed for situations where you need a short float. Very sensitive and ideal for species like roach and dace.

This body up design is a slimmer version of the popular DH17 pattern. It can be used for short or long line work with take apart poles or with short and long telescopic or elasticated whips.

Features a short, thick, hollow insert for improved visibility. You can shot these floats well down and still see them a long way down the swim.

This shallow water pattern features an in-line tube that is positioned perfectly on the shoulder of the float to allow the float to be easily controlled in flowing water.

This is a great float for targeting barbel in fast shallow water. It's also the perfect float for chub and indeed any fast water situation where buoyancy and visibility are needed.

Soft sililcon rubber in 1m lengths and a variety of diameters suitable for pole and running line floats.

Designed for fishing with a bulk rig around two to three feet from the hook, and one or two dropper shot below. Progressively thicker tip as the floats get bigger.

These floats are designed for use in deep water, usually with a long rod approach. A range of 4 different sizes available.

This is a great float for big fish approaches. The bristles are a sensible thickness and the hole through the body of the float allows use of quite thick line.

Designed for use in depths from 5ft to 12ft in any situations where a bulk and single dropper can be used in preference to a strung out shotting pattern.

A new improved design, good for fishing at range on medium flow rivers. Can be fished in depths up to sixteen feet.

This range of floats features the same thickness hollow bristles as the No1 Bolo, but the body shape makes them a better choice where there is more flow as it is easier to control and hold back.

A new range of rig and hooklength lines, launched after 12 months of extensive field testing. 100m spools.

A new range of excellent reel lines, launched after 12 months of extensive field testing. 300m spools.

Dave Harrell's best float fishing line yet. This line has been developed for top flight competition fishing and is the one to use if you want the very best.