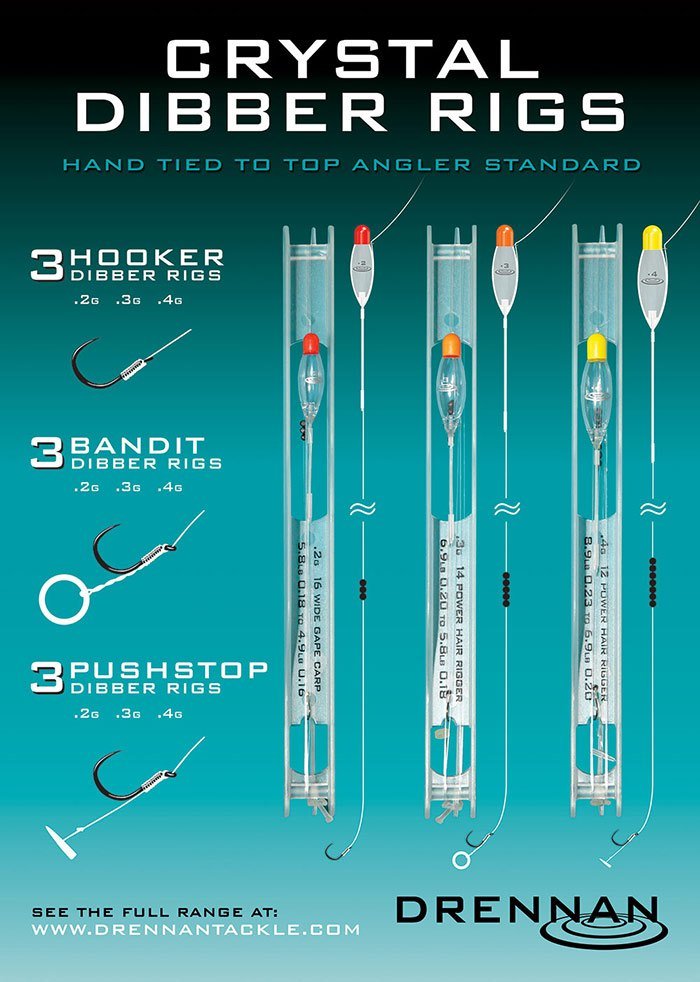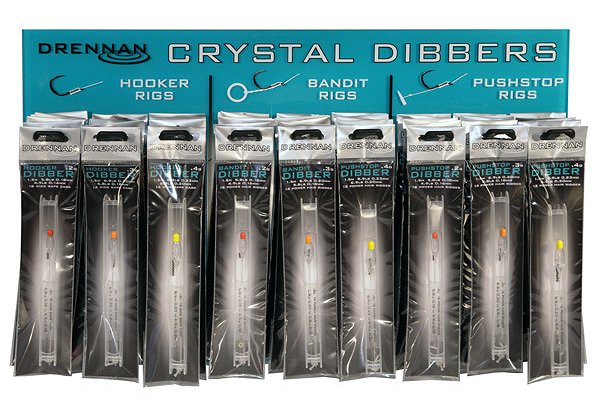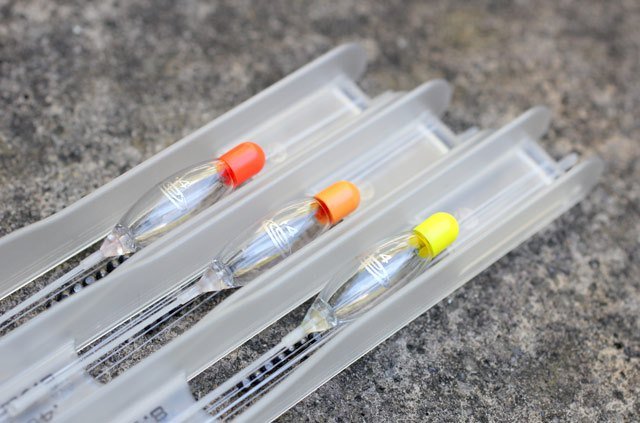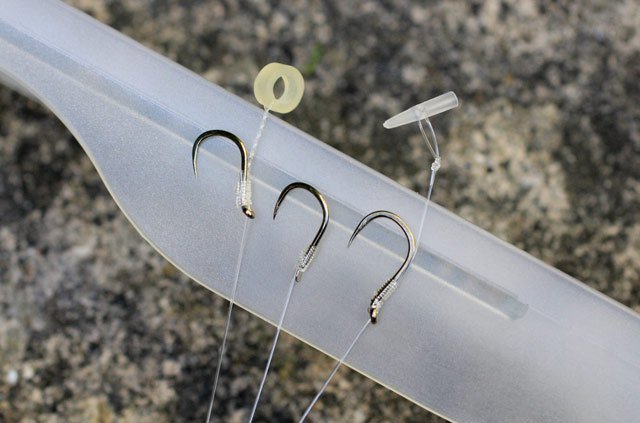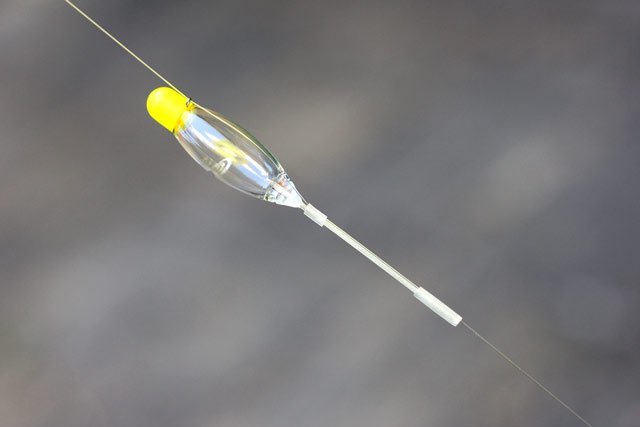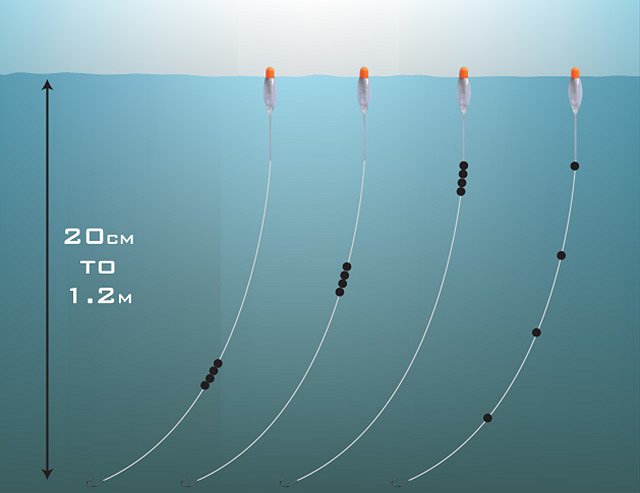 Three styles of expertly hand tied pole rigs, each made in Drennan's own factories and featuring their award-winning Crystal Dibber pole floats. Quality com­pon­ents are used throughout.
Product Description
As with all Drennan pole rigs, Crystal Dibber Rigs are hand-tied in their own factories to metic­u­lous standards.
Quality com­pon­ents are used throughout, with accur­ately shotted floats and well-tied knots. Each rig is tied to sens­ible line from 0.18mm (5.8lb) to 0.23mm (8.9lb) depending on rig size.
They also fea­ture hook­lengths joined loop-to-loop from 0.16mm (4.9lb) to 0.20mm (6.9lb) and Wide Gape Carp or Power Carp Riggers hooks from 16s to 12s.
There are three Crystal Dibber Rig options, each offering you a slightly dif­ferent way to hook your bait:
Hooker Dibber Rigs fea­ture a Wide Gape Carp spade end hook and are ideal for dir­ectly mounting live baits such as mag­gots, casters and worms along with soft pellets, meat and sweetcorn.
Bandit Dibber Rigs fea­ture eyed Wide Gape Power hooks with a hair-rigged Natural Latex Pellet Band. This band can be easily pulled around a hard pellet or dumbell with the help of a Band Stretcher or care­fully pulled inside pel­lets, meat, corn and drilled boilies with a Band Puller tool.
Pushstop Dibber Rigs fea­ture Wide Gape Power hooks and incor­porate a hair-rigged Drennan Pushstop. Used in con­junc­tion with a Pushstop Pusher tool you can effi­ciently mount baits such as soft pel­lets, meat, sweet­corn and drilled boilies.
The actual floats used are Drennan's award-winning Crystal Dibbers, which are tough, buoyant and pur­pose made for catching carp in shallow water. They are ideal in depths up to around 1.2m deep – whether that's up in the water, down the mar­gins or tight across to a far-bank island.
The trans­parent body is also much harder for a fish to detect. Each Dibber Rig comes on a super-tough pole winder with clearly printed inform­a­tion, stating the float, line and hook size.
The rigs are tied to 1.5m of line, which can be trimmed down fur­ther should you wish. In good con­di­tions Drennan recom­mend having any­thing from 30cm to 60cm of line above the float. If it is windy or the fish are par­tic­u­larly wary of swim­ming under your pole tip, then 1m or more of line above the float can be better. The floats are accur­ately shotted with a neat bulk of shot. You can alter the shot's pos­i­tion by moistening the line and care­fully sliding one shot at a time, up or down the line. As you can tell, Drennan have put a great deal of thought into these Crystal Dibber Rigs! They are well-designed, con­venient to use and per­fect for catching carp and other quality fish using modern fishing baits and techniques.
Key Features:
Award-winning Crystal Dibber pole floats
0.2g, 0.3g and 0.4g float sizes
Red, orange or yellow tips
Three hook­length styles
Strong and dur­able line and hooks
Sensible shot sizes
Well-tied loops
Toughened pole winder
Clear inform­a­tion printed on pole winder
Ideal for shallow fishing, mar­gins and far-bank islands
Recommended for depths between 20cm and 1.2m
Perfect for catching carp and quality fish
Convenient and easy to use
Ready to fish with straight from the packet