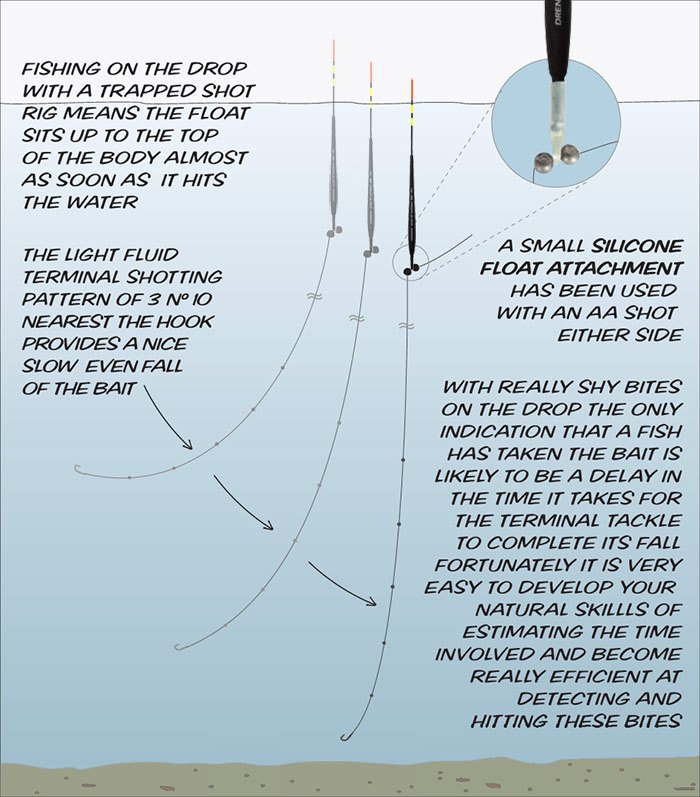 These floats have tough buoyant tips with a special banded fluorescent finish which literally glows in sunlight. Perfect for reading shy bites from silverfish, crucians, etc.
Product Description
They are sim­ilar in shape to the cult classic Drennan Stillwater Blue, but with a couple of modern twists. The antenna is made from a very strong and flex­ible material so that it will stand up to the rigours of modern com­mer­cial fishing.
Also, the material is such that it will reflect the sun­light, making them really stand out and appear to actu­ally glow — hence the name!
The tough buoyant tips have a spe­cial banded fluor­es­cent finish that lit­er­ally glows in the sun.
Sizes:
No1 — 0.6g (2 No1)
No2 — 0.8g (2BB)
No3 — 1.25g (3BB)
No4 — 1.6g (4BB)
No5 — 2.0g (5BB)
No6 — 2.75g (31/2AAA)