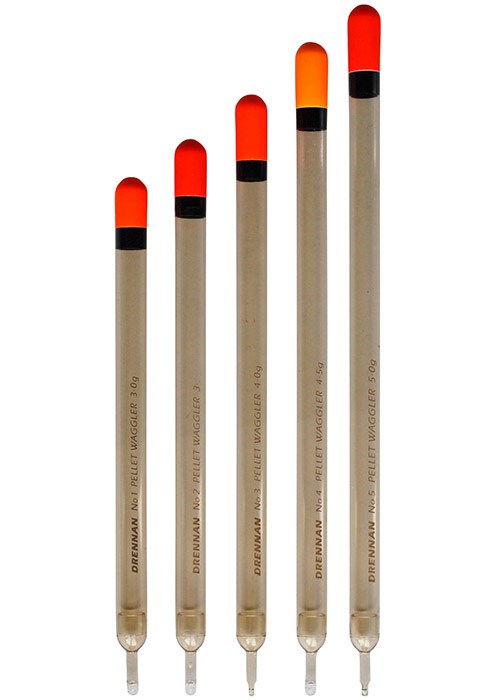 Available in both loaded and unloaded versions - brilliant for pellet fishing on commercial fisheries, especially up the water.
Product Description
Brilliant pellet wagglers from Drennan, made with a transparent plastic body with a tinge of brown, which blends into the surface layers and making them appear invisible when fishing up in the water on commercial fisheries.

These wagglers are made chunkier than their family member, the Carp Crystal, and the larger tip allows them to be seen brilliantly at distance.
Available in loaded and unloaded in sizes -
3.0 gram
3.5 gram
4.0 gram
4.5 gram
5.0 gram
Please note that the loaded floats have the latest Drennan eye at the base for line attachment - see photo.