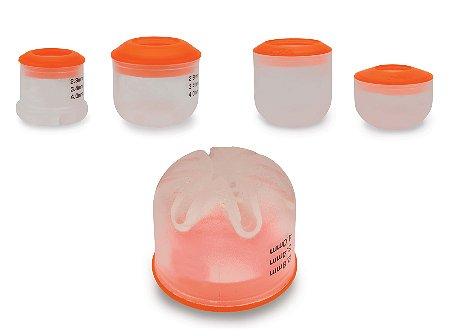 These newly designed Matrix Toss Pots are available in several different sizes and all Toss Pots have different sized grooves moulded in the base and detachable aperture lids.
Product Description
The Toss-Pots are unique in their design as they have different sized tapering grooves moulded into the base. To fit you choose the correct groove size for the pole tip you are using and simply slide it into place.
A special taper locks the pot firmly to the tip preventing it turning over during use. Designed with commercial fisheries in mind they are equally at home on canals and stillwaters where constant drip feeding is being used. All pots have removable rims that help eliminate spillage.
Available in three different sizes - you get two different sized pots per pack.
Measure the diameter of your pole tip to get the correct size pot.
Micro Midi GAC040 2.8mm / 3.4mm / 4.0mm
Micro Midi GAC041 4.2mm / 4.8mm / 6.0mm
Micro Midi GAC042 6.4mm / 7.0mm / 8.0mm