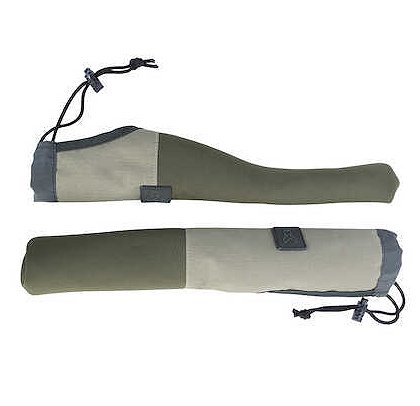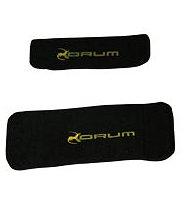 Two products designed to offer essential protection to your valuable rods.
Product Description
ITM Tip and Butt Protectors
Ideal for delicate rods, these tip and butt protectors from Korum's ITM range are shaped to give complete, close protection to all your rods, from light, delicate float rods, to top of the range carp rods, and are especially good for protecting delicate rods, which might be left vulnerable by other tip protectors.
A blend of neoprene and nylon gives a gentle robustness, while a drawstring closure allows you to bring these protective covers in as close as you need, fully protecting your valuable rods. There's no zip, so no need to worry about scratches marring the sleek surface of your premium blank.
Presented in classic, stylish, two-tone green, these tip and butt protectors are designed to look good on any venue, and will suit even the most expensive rods, whether traditional or contemporary in style. If you're looking for complete protection that looks the part and travels well, then look no further; Korum's ITM range offers exactly what you need.
Rod & Lead Bands
Two neoprene / Velcro bands per pack, for wrapping around made up rods to keep everything neat and tidy.