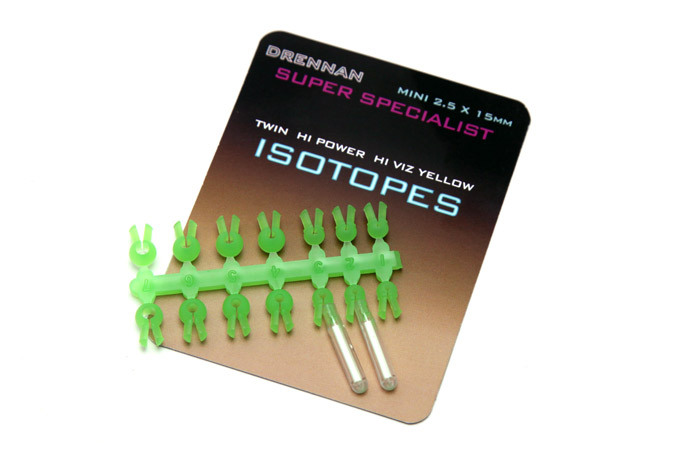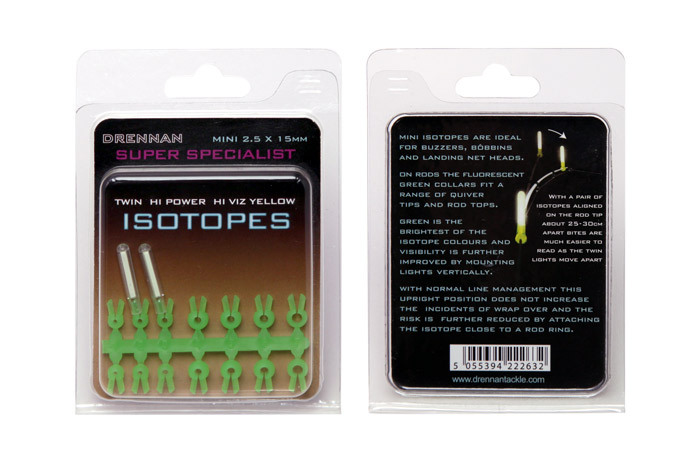 Ideal for buzzers, landing nets, bobbins etc and powerful enough to make excellent rod top indicators for night fishing.
Product Description
Super Specialist Isotopes are ideal for buzzers, bob­bins and are powerful enough to make excel­lent rod tip indicators.
There is a selec­tion of fluor­es­cent green col­lars to fit a wide range of quiver and rod tips, providing a neat attach­ment system. Green is the brightest and, there­fore, most effective of the iso­tope col­ours. Visibility is fur­ther improved by pla­cing the lights ver­tic­ally.
With normal line man­age­ment, this upright pos­i­tion does not increase the incid­ence of wrap overs or tangles.
With a pair of iso­topes aligned on the rod tip about 25-30cm apart, bites are much easier to read as the lights move apart.