Preston Innovations Dutch Master Sentient Rods and Spare Tips
Preston Innovations Dutch Master Sentient Rods and Spare Tips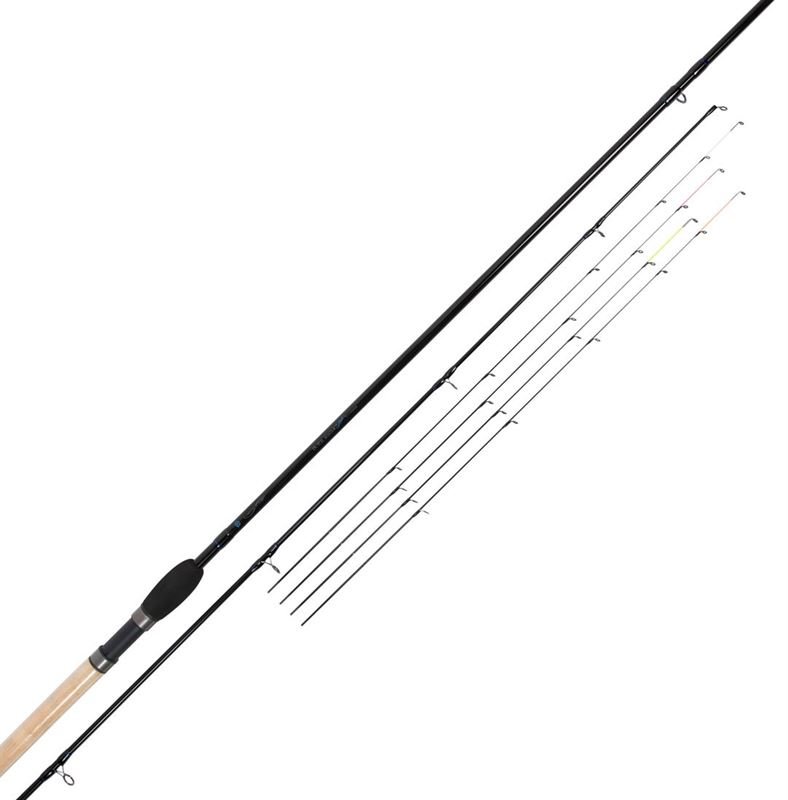 These new rods boast all of the features of their predecessors and have technological advancements that give increased sensitivity without compromising their casting ability.
Product Description
LIMITED STOCKS!
Developed in conjunction with international feeder angler Arnout Van Der Stadt, the new Dutch Master Sentient rods boast all of the features of their predecessors and have been designed using technological advancements that have facilitated increased sensitivity without compromising the casting ability of the blanks. With two new lengths in the range, all rods are now supplied with four carbon quiver tips.
Dutch Master Sentient 10ft 8in
Ideal for roach and skimmers, this 'picker' style rod is the ultimate in sensitivity. The softness of the blank is perfectly balanced against the action to deliver the ultimate in performance, both for casting and fish playing, particularly when using fine, balanced end tackle.
Dutch Master Sentient 11ft 2in
This is the ultimate short range skimmer rod, ideal for spotting the fastest of bites. Its forgiving action is perfect for playing fish with small hooks and light lines. It is deceptively strong and more than capable of punching out a fully loaded groundbait feeder and playing large bonus fish.
Dutch Master Sentient 11ft 8in
With its increased length, this rod is the most all-round bream and skimmer rod in the range. A versatile blend of casting strength and fish playing action, the blank lends itself to use with both mono and braid for casts in excess of 50m.
Dutch Master Sentient 12ft 2in
The longest rod in the Sentient range, before you step up to the original Dutch Master series, it offers maximum casting ability whilst retaining sensitivity. The unique length optimises performance without compromising the action of the rod. The ultimate bream feeder fishing rod.