Preston Innovations Four Wheeled Shuttle, SPST16
Preston Innovations Four Wheeled Shuttle, SPST16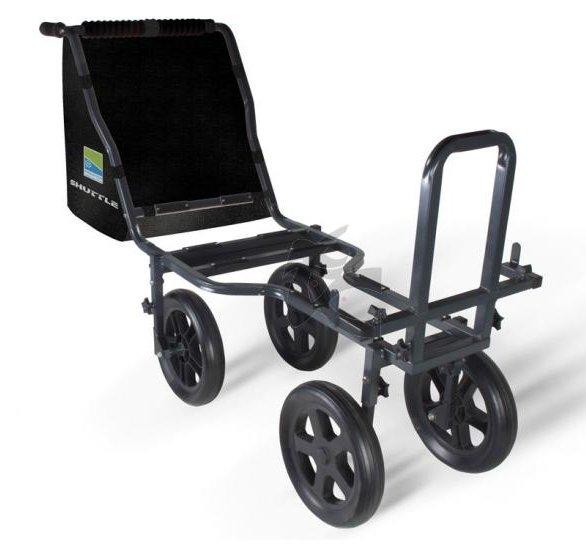 Product Description
This is designed to take the strain out of getting a large amount of match gear to your peg. The support bar is fully adjustable to suit Preston`s On­Box and Space Station, and can also be turned around, making the shuttle suitable for a wide range of other bo­xes.
With four wheels supporting its entire weight, it is simply a matter of pushing it to your peg. You don`t even need to lift the back up.
The problem of punctures is eliminated by the solid tyres which can be adjusted to give more ground clearance.