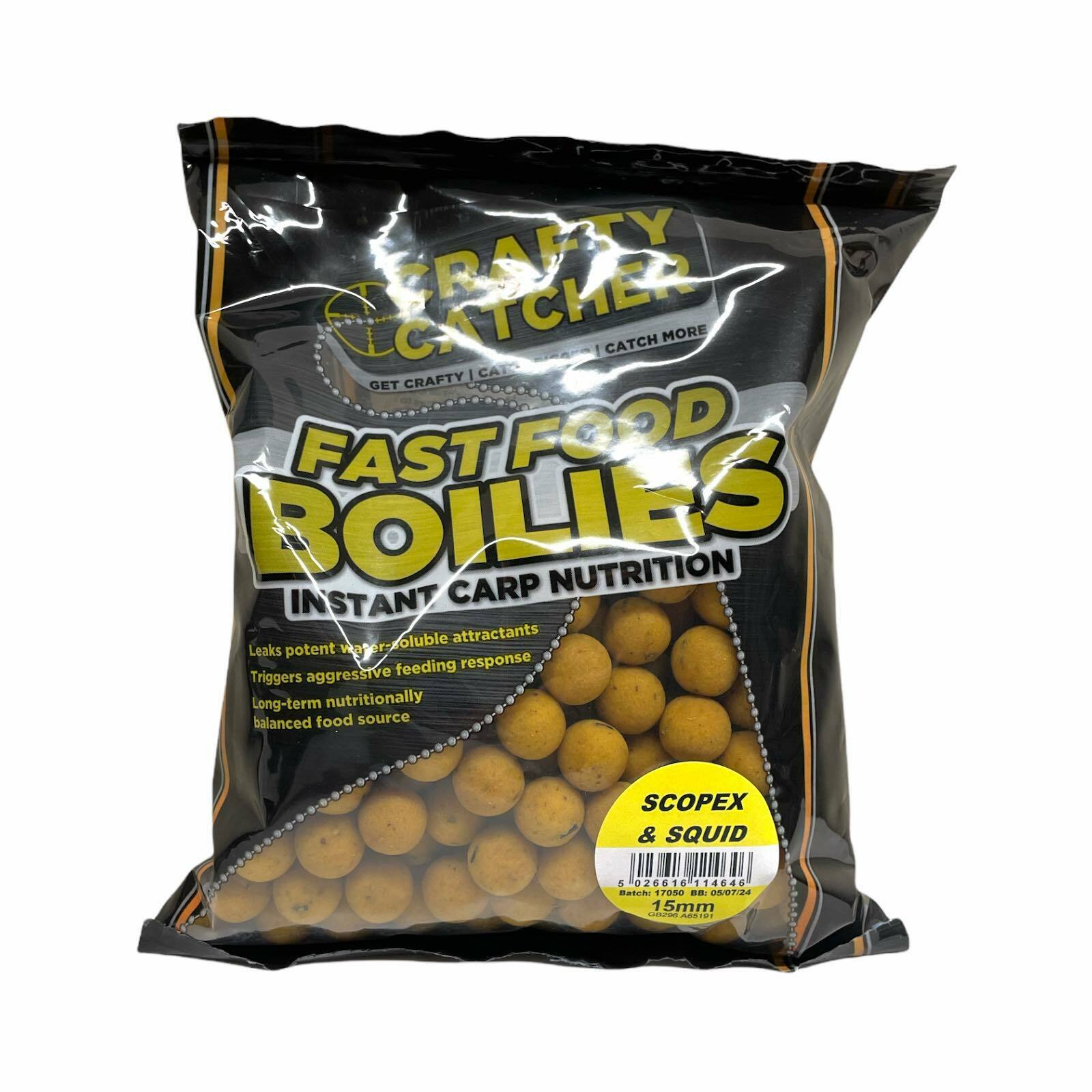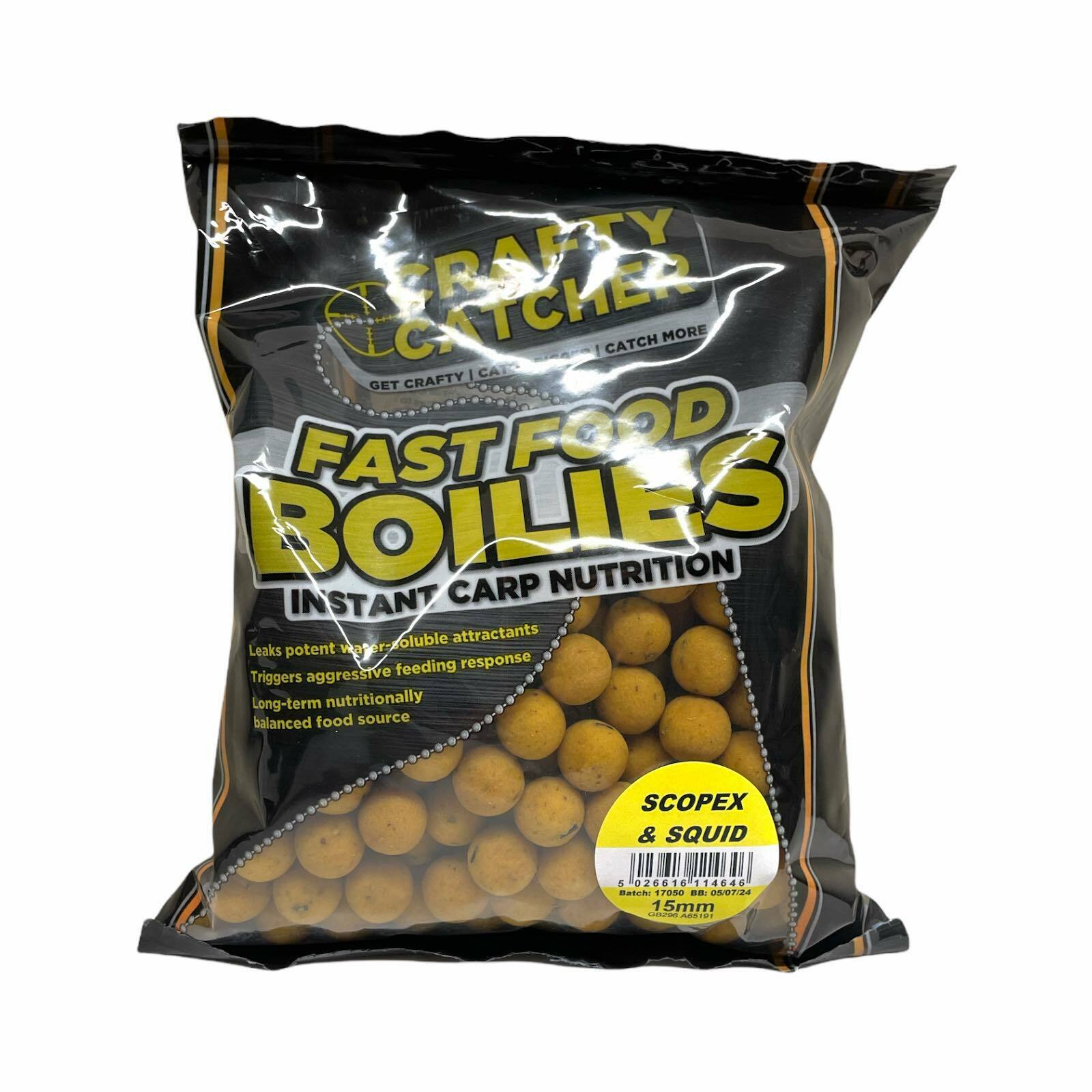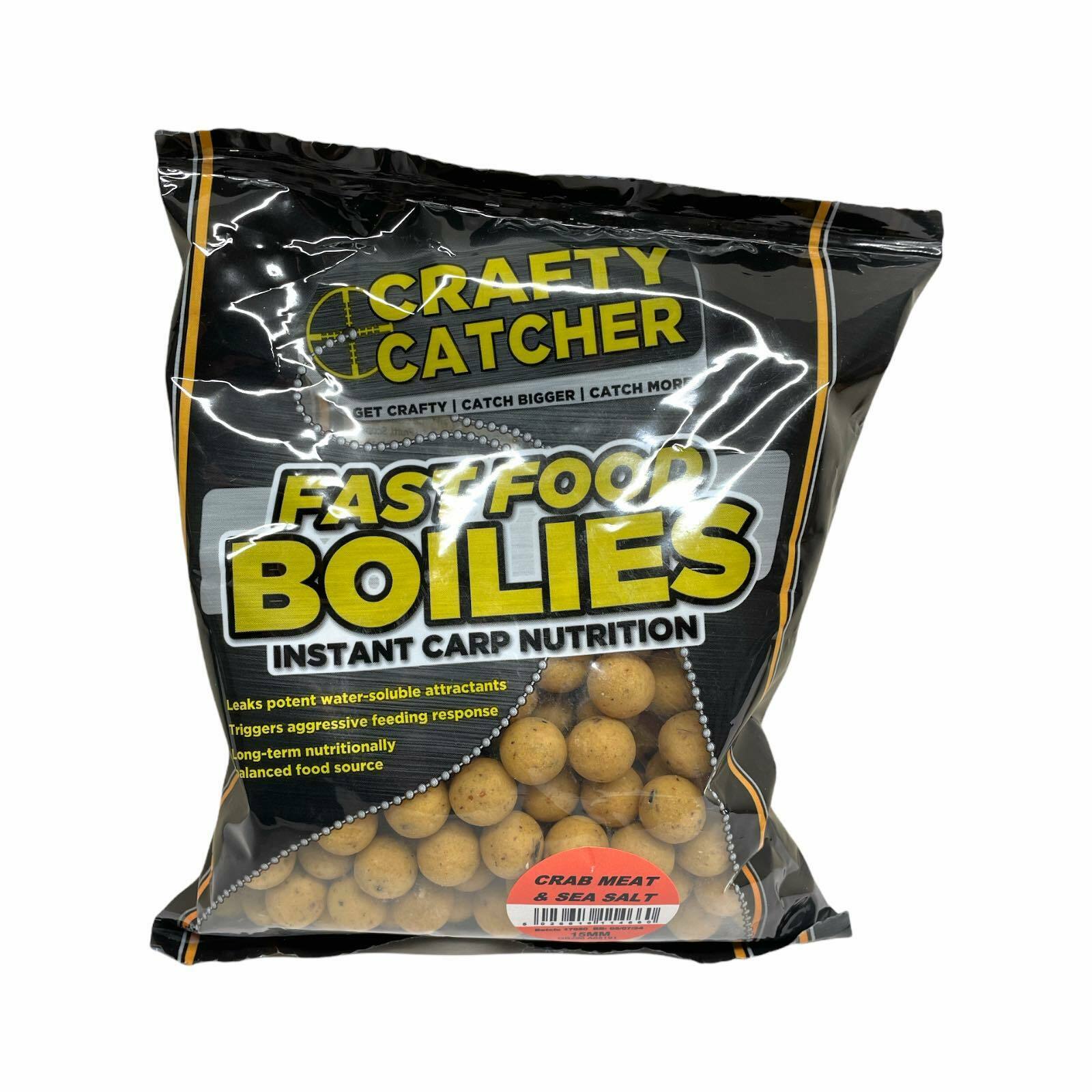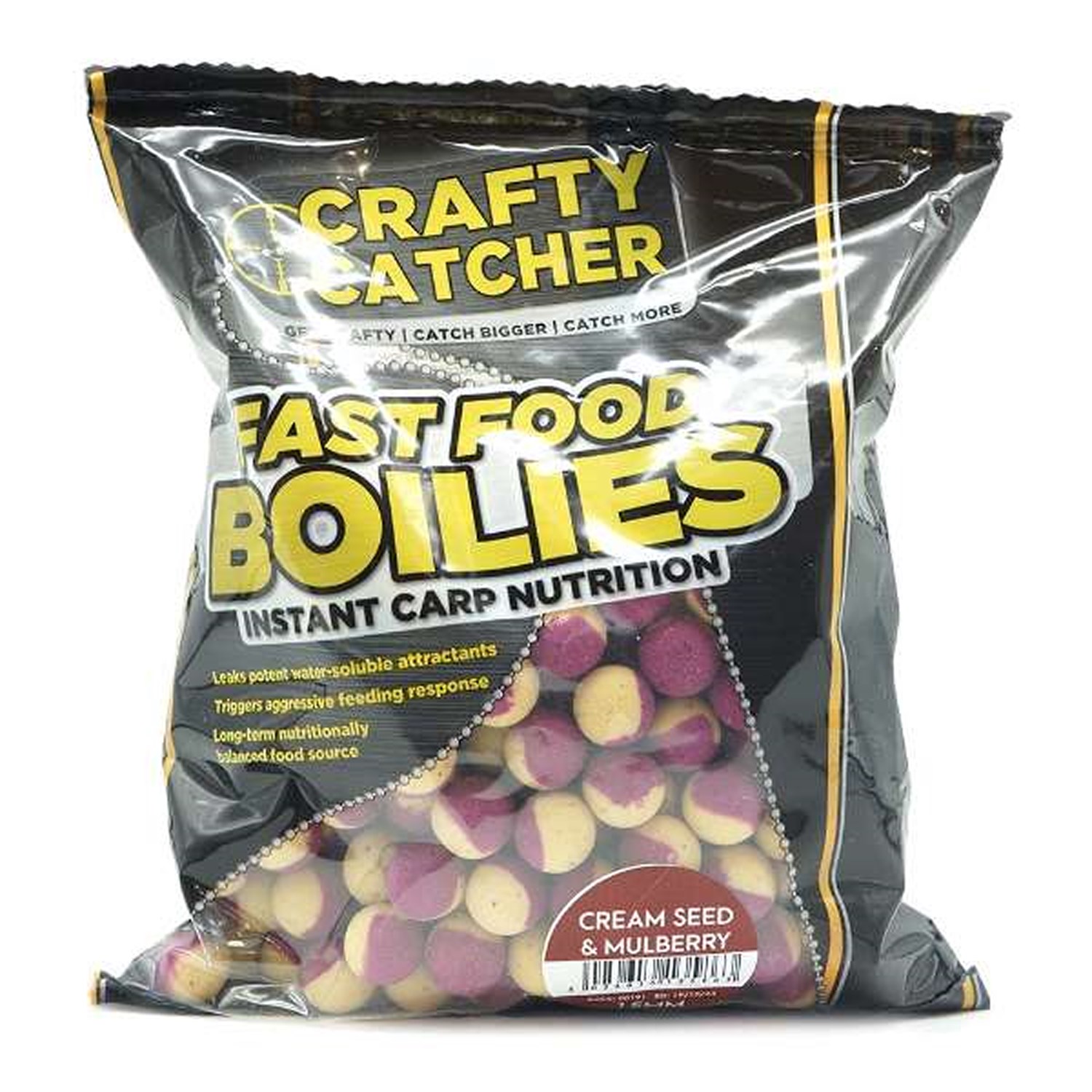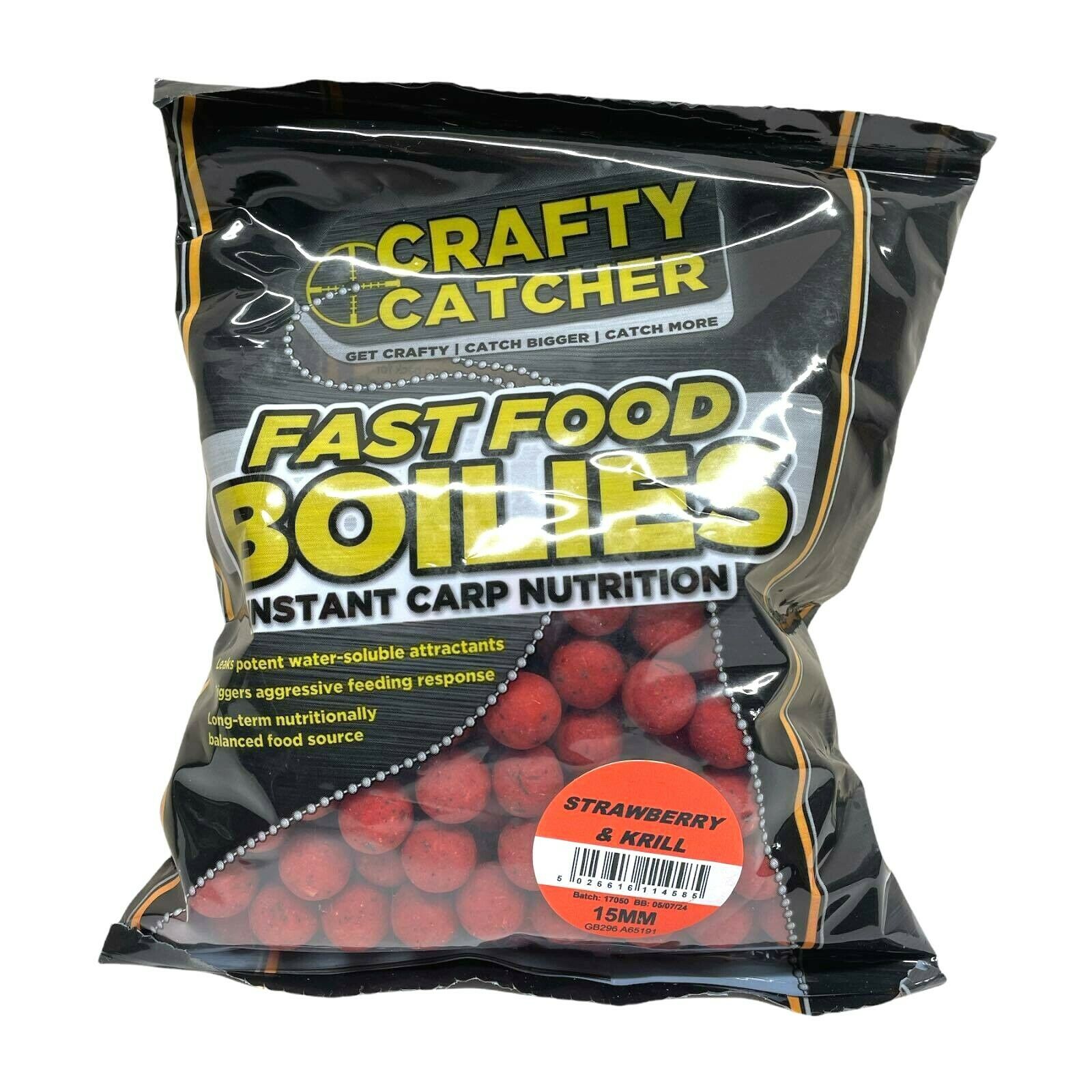 Product Description
Fast Food boilies give the angler a high leakage bait that attracts Carp fast and at the same time delivers a nutritionally balanced diet that keeps them coming back for more.
Supplied in 500g bags.
Boilies size - 15mm

CRAB MEAT & SEASALT
The Crab Meat & Seasalt boilies combine the proven attraction of powdered Crab extract with quality fishmeals and Sea salt. Light browny / dark cream in colour, these natural coloured boilies will fool even the wariest of carp.
STRAWBERRY & KRILL​
The Strawberry & Krill boilies blend the classic Strawberry with quality Fishmeals and Krill extracts. Vibrant strawberry red colouration give these the quality of a perfect impact bait. Especially when quick bites are required.
CREAM SEED & MULBERRY
The Cream Seed & Mulberry boilies feature a distinctive two tone off white & two tone colouration. This stands out immediately to inquistive carp who willhome in on the creamy & sweet scentnotes that permiate the water.

SCOPEX SQUID​
Scopex Squid boilies blend two of the all time classic Carp flavours at optimum levels for instant attraction, combined with quality fishmeals and squid powder. The traditional yellow colour gives these extra appeal to hungry carp.