Guru LWGF Feeder Special Micro-Barbed Eyed Hooks
Guru LWGF Feeder Special Micro-Barbed Eyed Hooks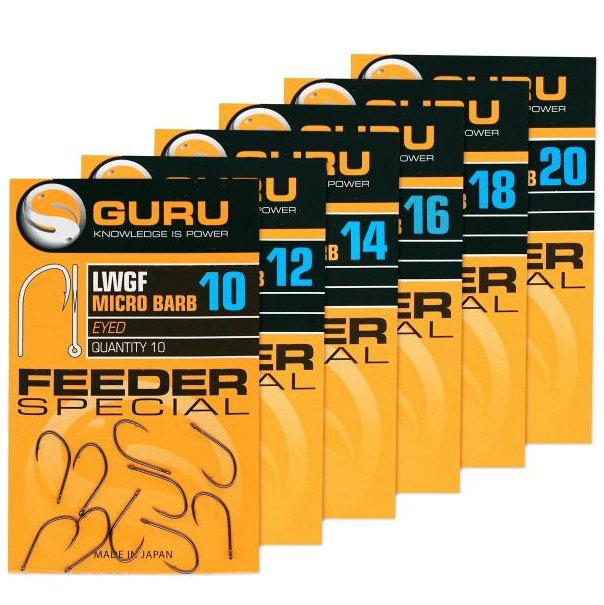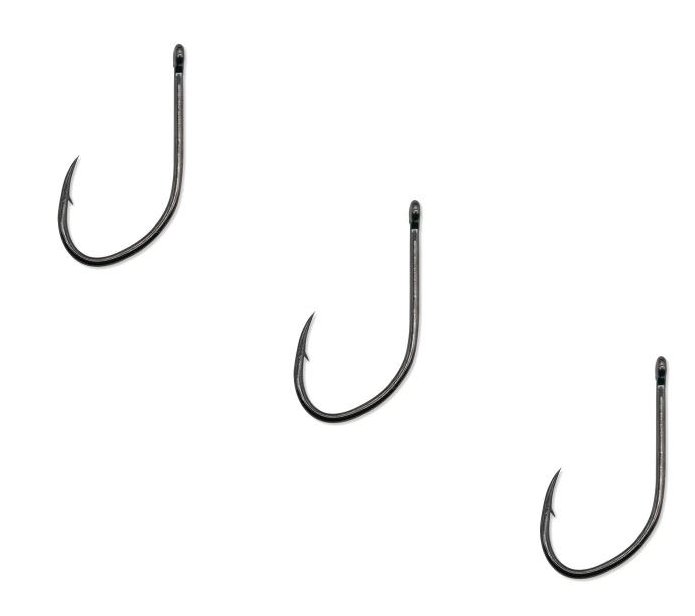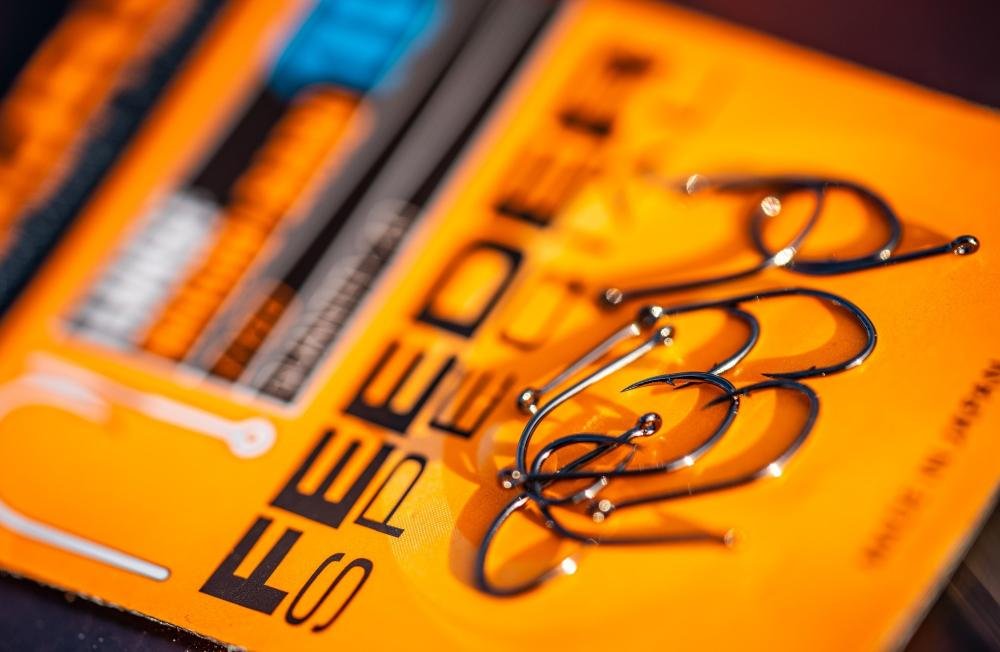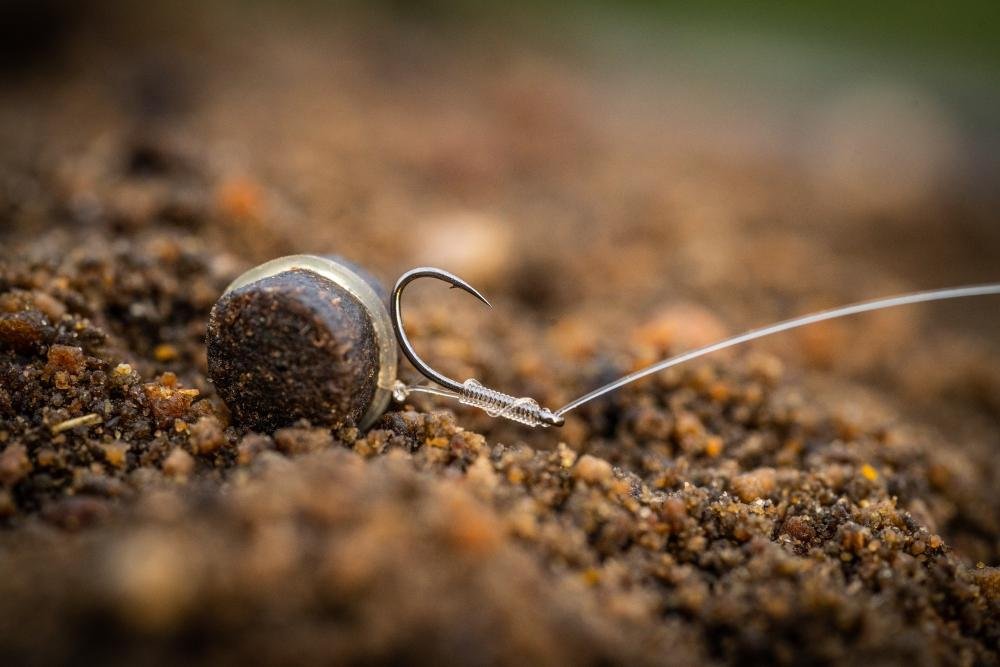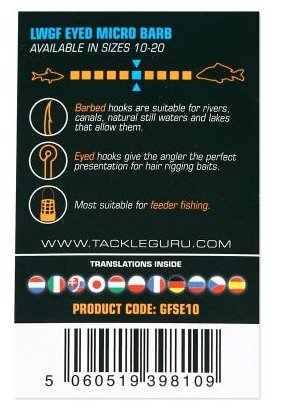 Guru LWGF Feeder Special Micro-barbed Eyed Hooks
Product Description
The original Guru Feeder Special spade-end pattern has been highly popular over the years. Public demand and ideas from Guru's match team have now led them to develop an eyed version of this pattern.

The main use of this hook, of course, is for hair-rigging baits. When hair rigging, anglers are often targeting bigger fish, so the wire gauge of these hooks has been stepped up slightly compared to the spade versions, adding more strength to them. The wide gape, in-turned beaked point, and super sharp/durable black nickel finish makes the hook ideal for ledgering and feeder fishing, offering ultimate fish-hooking potential, prolonged sharpness and incredible strength.

This latest eyed version is ideal for har-rigging all kinds of baits, including worms and corn when bream fishing, but equally at home with a hair rigged band for pellets in a river situation, or even a hair-rigged bayonet for bream etc on big naturals. With sizes from a 10 down to a 20, possibilities are endless!