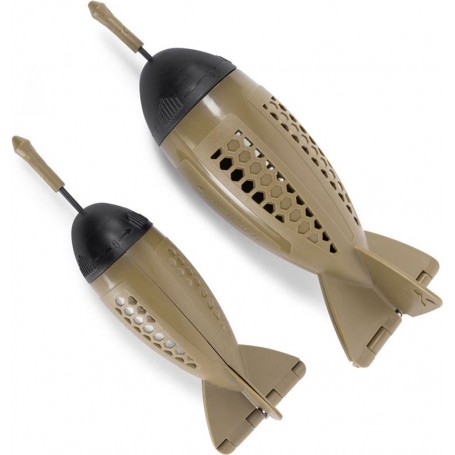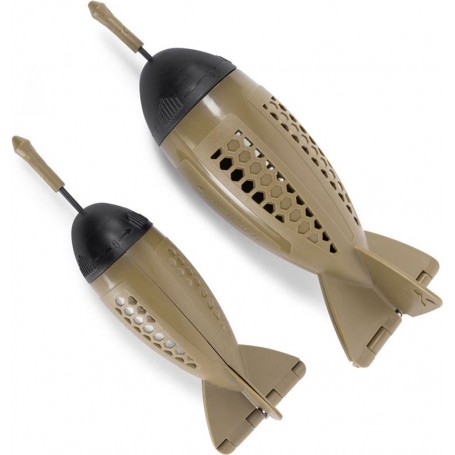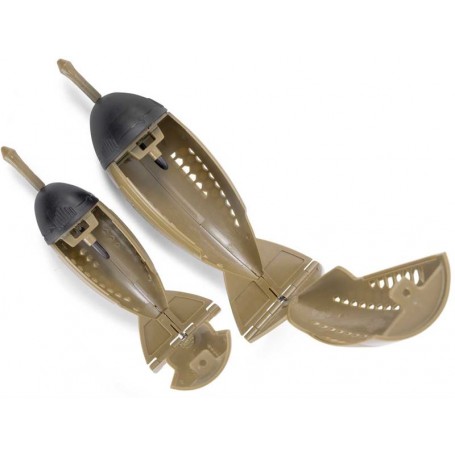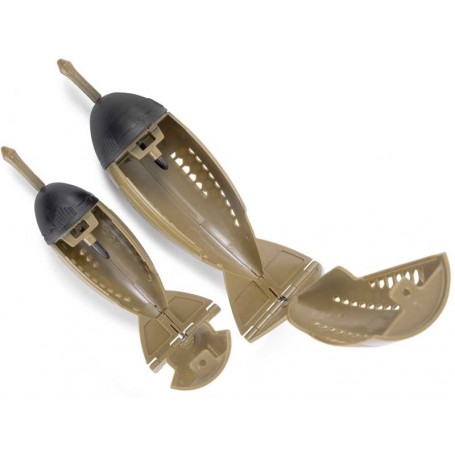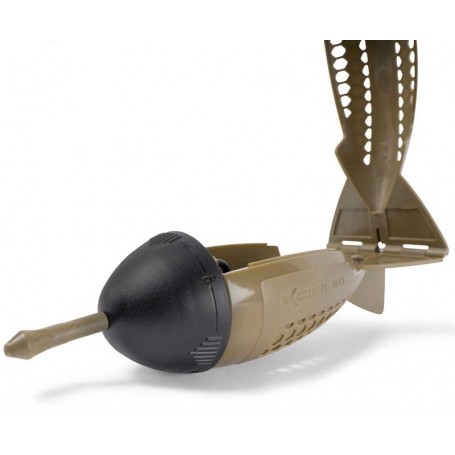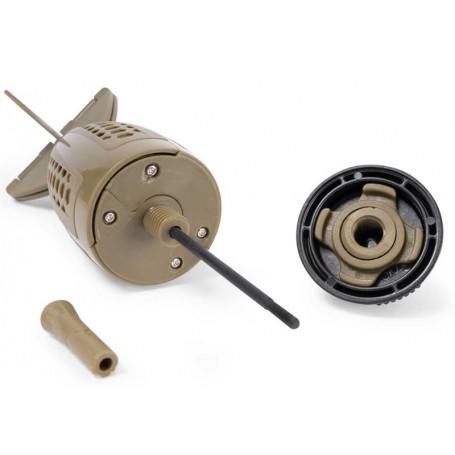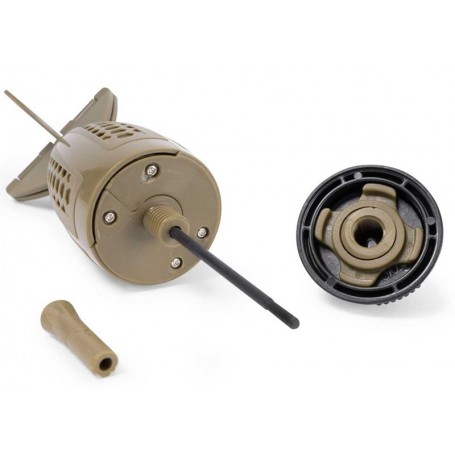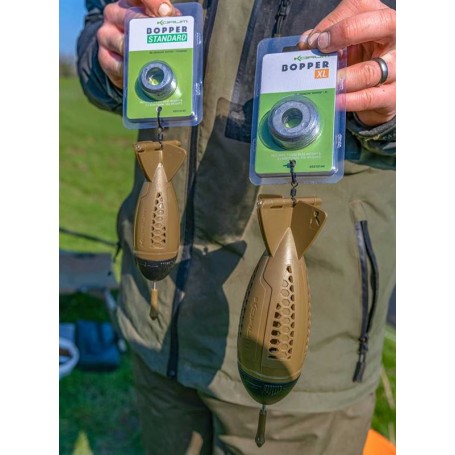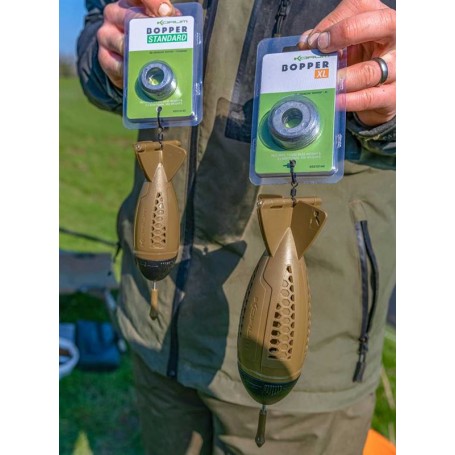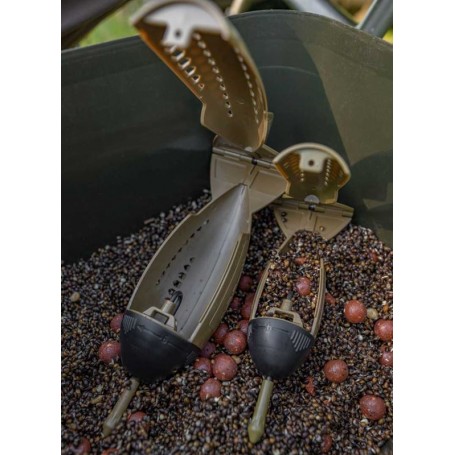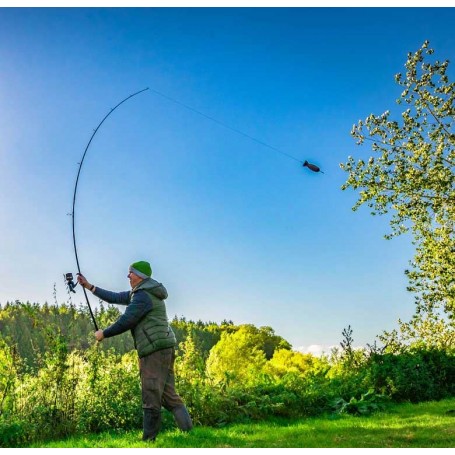 Product Description
The ultimate Bait Dropper.
The Korum Bopper features a unique weighting system, where interchangeable weights can be used to adjust the diving speed and weight of the Bopper. This works with an internal loading port, hidden inside the nose cone. The weights are doughnut shaped and loaded onto the internal stem. They can be locked into place with the small handwheel inside the nose. This gives anglers the ability for the first time to finely adjust the weight of their Bait Dropper.
What's more, the Bopper itself has been designed to be very aerodynamic, with a rocket style shape that flies through the air and the water freely. The fins at the rear stabilize the Bopper, meaning you can be highly accurate. The main cavity section is made of two parts, which are spring loaded to open when the Bopper hits the lakebed or riverbed. The stainless steel pin pushes up inside the body to open the trap door, springing it open to deposit your bait.
The body itself has holes in, to make it much easier to retrieve in fast-flowing water. Loading bait inside is easy and due to the shape of the main cavity, you can fit a lot more bait inside easily than on home-made alternatives.
There are two sizes of Bopper to suit different requirements and each version can be used with or without weighting inside, should you require. Having the the ability to make it heavier if the flow-rate is much higher is a game changer and is sure to suit lots of river and feeder anglers around the World.
Standard version comes with a 30g base weight and x 2 additional 30g weights.
XL version comes with a 60g base weight and x 3 additional 30g weights.
Bopper Bait Up Braid 150m
65lb 0.34mm. 8 Strand. Purpose built for baiting up without a shockleader with heavy payloads. Perfect used with the Korum Boppers and Bopper Bait Up Rod.