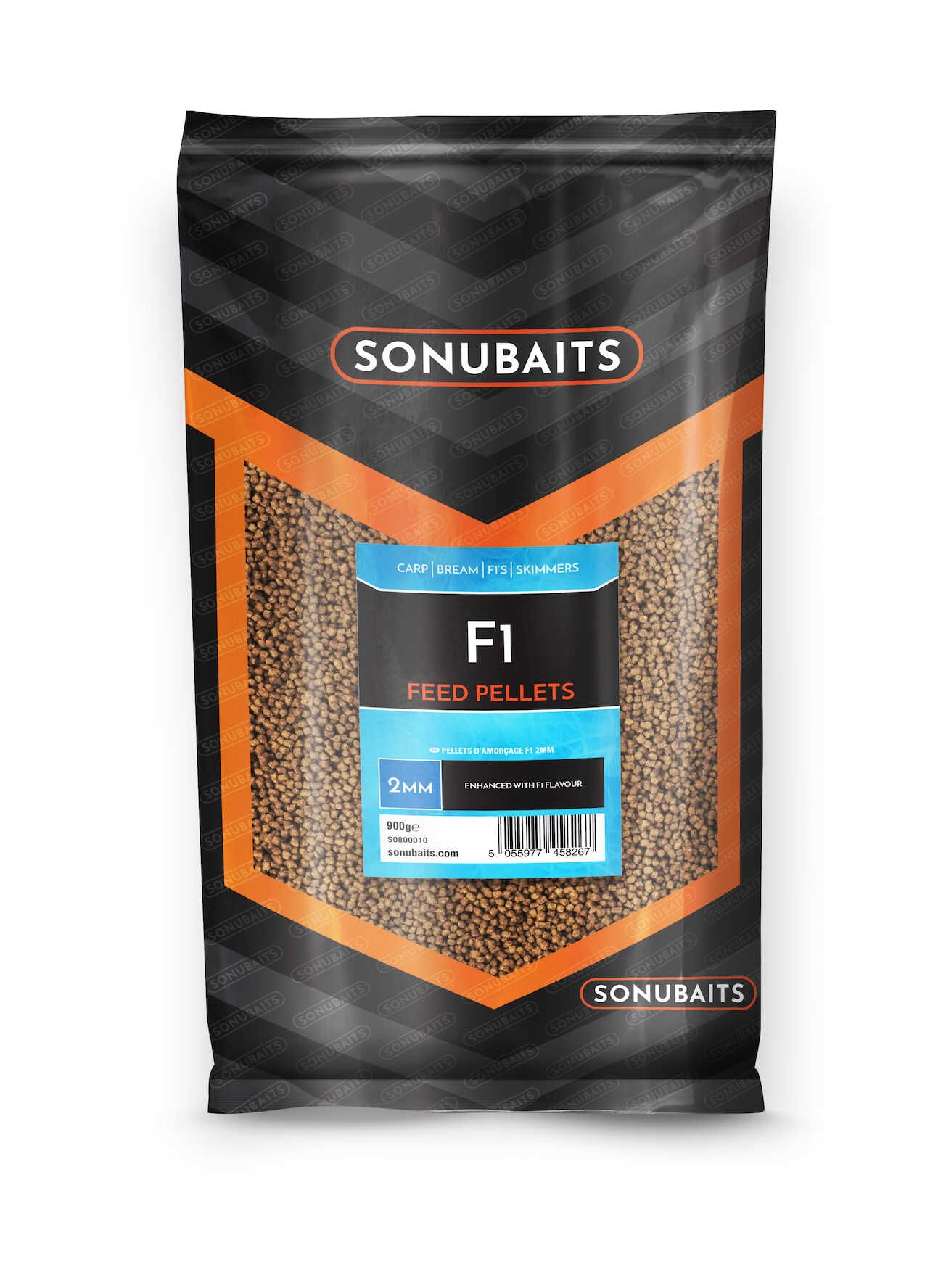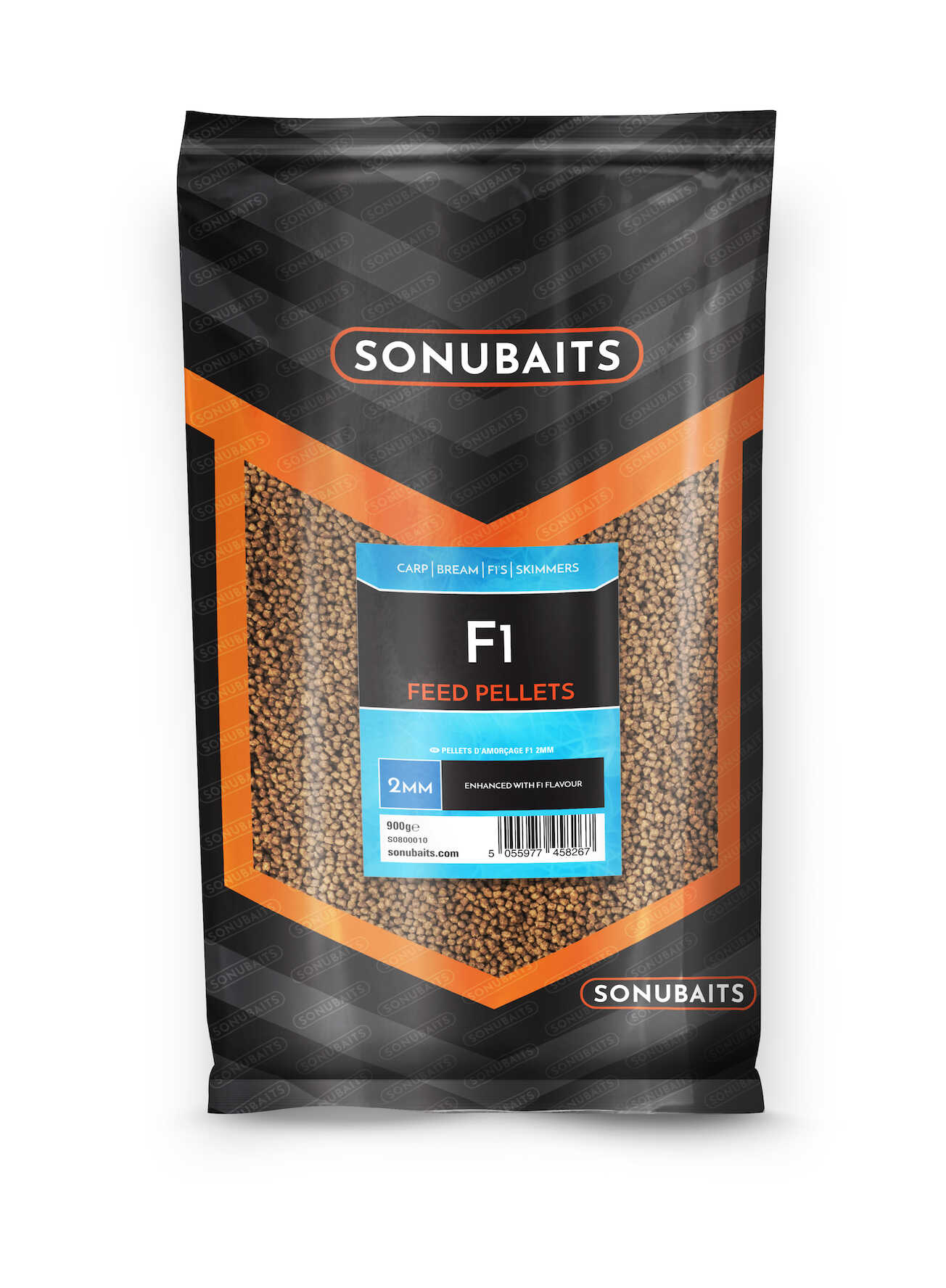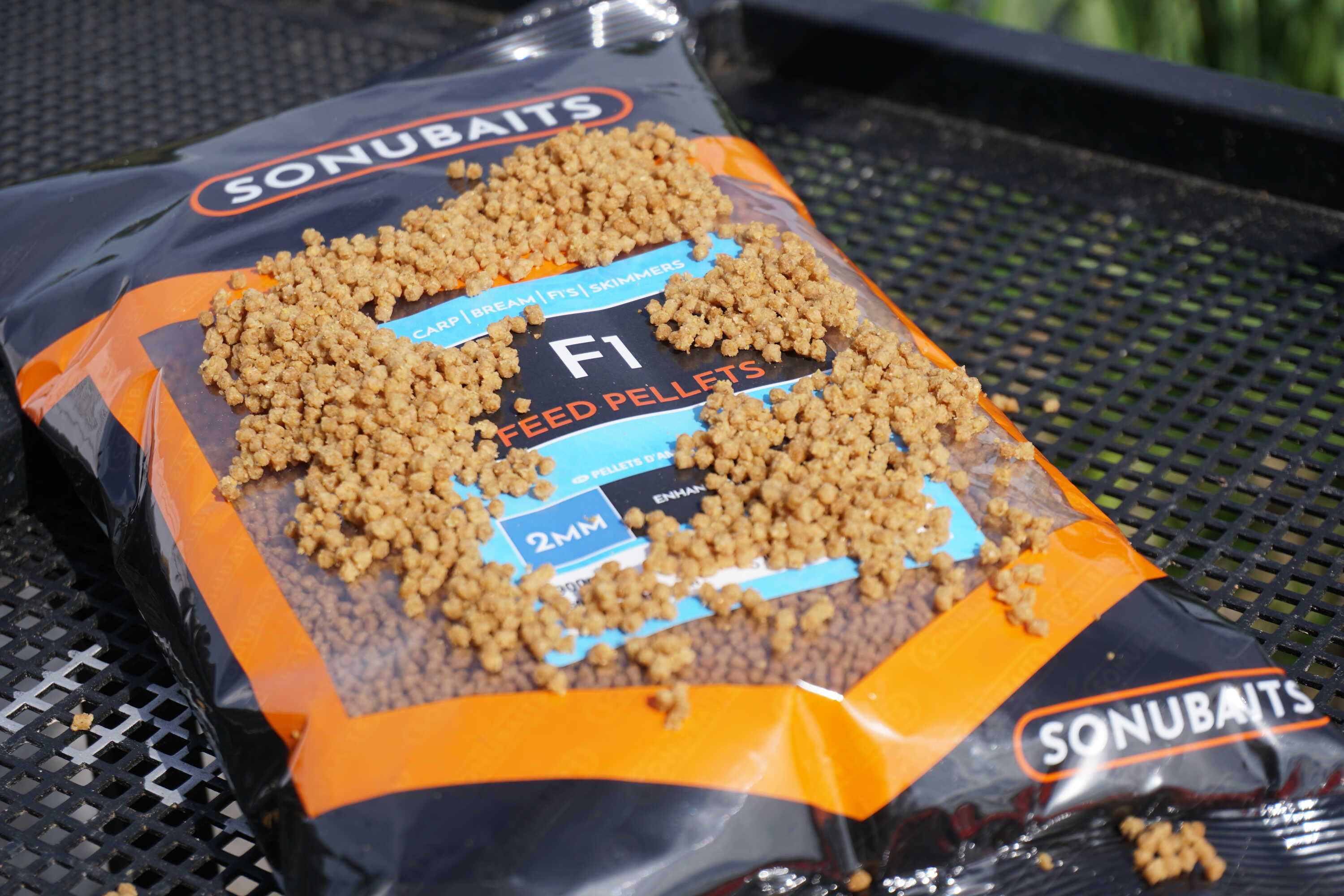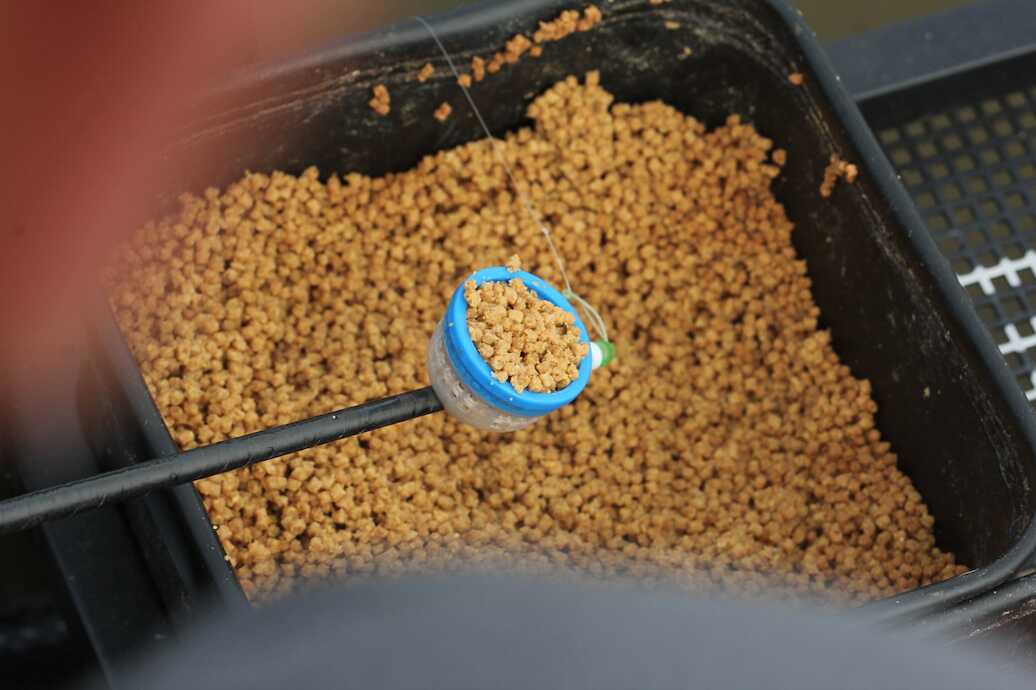 Product Description
Sonubaits F1 is the original and best sweet fishmeal, the flavour combination of a unique sweet additive and the added blend of fishmeals has proven to be a winner with all species of fish; especially F1's Carp and skimmers.

Sonubaits F1 created a revolution in sweet fishmeals and still remains unrivalled.

2mm F1 Feed Pellets make a great pellet for the Method Feeder and are easy to prepare. Simply pour the pellets into a bait tub and just cover them with lake water so the water sits level with the top of the pellets. Then pop a lid on and leave them to absorb the water, shaking them every 5 minutes to make sure the water is evenly distributed through the pellets. After about 30 minutes the pellets will have absorbed all the water and will be the perfect consistency for using on a Method Feeder.