Gift Vouchers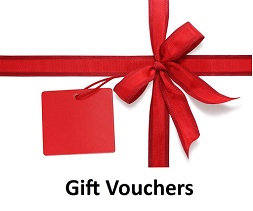 Hi, and welcome to our Gift Vouchers page. Here you can treat someone to a gift voucher for any occasion, to ensure that they will definitely get themselves something they will really love.
Gift vouchers are sold in £5, £10, £15, £20, £25, £50, £75 & £100 denominations, with any mixture available to create your desired value.
Vouchers will be sent to the chosen delivery address, each with its own unique code which can be input at the checkout.
If you have any further questions please contact us for more info. Thank you.
Available in £5.00, £10.00, £15.00, £20.00, £25.00, £30.00, £50.00, £75.00 and £100.00 denominations.