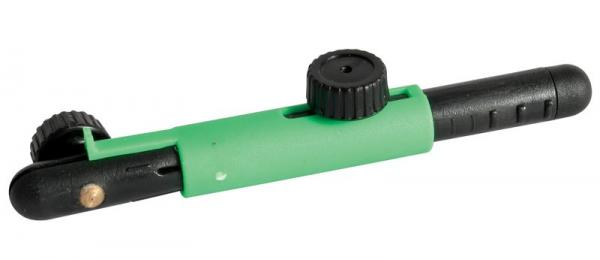 Product Description
Tying knotless-knot hair rigs - made simple!
This is a clever device from Maver that makes tying knotless knot hair rigs simple and ensures hair length is accurately maintained.
Sliding scale for easy adjustment of hair length.
Caters for pellet bands, plain loops and quick stops. Includes band/bait stop storage via screw cap in base of main body.
Comes with detailed, illustrated instructions on the back of the pack.
An ingenious device we anticipate will sell in huge numbers. Don't miss out!